Sorry, Now Is Not the Time to Lift Sanctions on Iran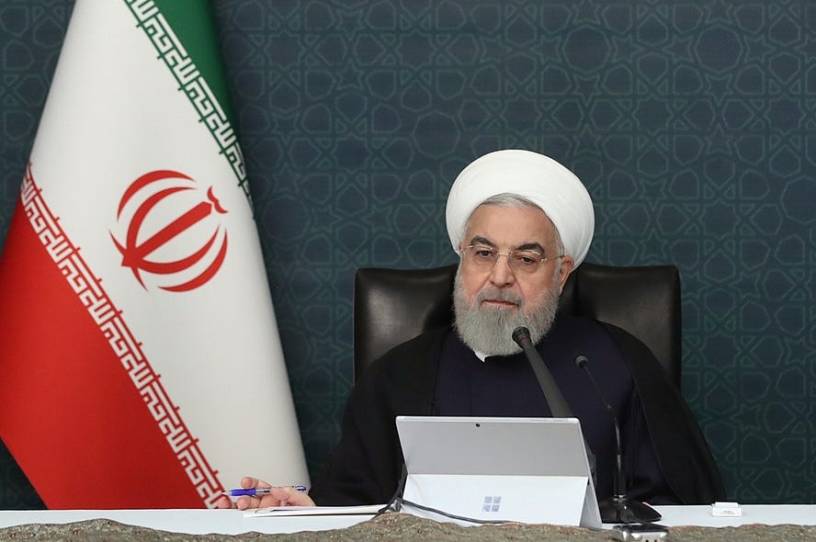 The coronavirus has hit Iran harder than most other countries so far: 1,812 Iranians have reportedly died from COVID-19; 23,049 are afflicted. Gravesites are so large they can be seen from space. For anyone who knows and cares about the Iranian people, this is a tragedy of massive proportions. So perhaps it's not surprising that there have been growing demands for sanctions relief. But there is a difference between caring about the Iranian people and caring about the regime, and lifting sanctions will serve only to prop up the system that continues to tyrannize the Iranian people.
Last week, Bernie Sanders called for the United States to lift sanctions on the Islamic Republic, writing, "As a caring nation, we must lift any sanctions hurting Iran's ability to address this crisis, including financial sanctions." Sanders's message echoed a tweet by China's Ministry of Foreign Affairs, which likewise noted that continued U.S. sanctions are "against humanitarianism" and "hamper Iran's epidemic response." Joining the chorus, a group of 25 organizations led by the pro-regime National Iranian American Council also urged the immediate lifting of sanctions. The clamor falls into the now-familiar category of advocating for policies embraced pre-virus, now spiced with a COVID-19 rationale. But it is still worth unpacking the question of Iran sanctions, regime management of the virus threat, and the Islamic Republic's overall economic policies. 
Let's start at the beginning: In 1979, Iranian GDP per capita was $2,427. Ten years into the new regime's reign of terror, it was $2,197. Twenty years into the regime, it was down to $1,757. Forty years after the revolution, what was once one of the region's most advanced economies, is plagued by inflation, government mismanagement, and corruption, making basics such as rent and food unaffordable. Even absent the draining Iran-Iraq war of the 1980s, the regime's stewardship of the economy was based on a set of bowdlerized "Islamic" economic principles that, coupled with endemic corruption, destined the nation for economic disaster. "Economics," Iran's first Supreme Leader Ayatollah Ruhollah Khomeini infamously intoned, "is for donkeys."
Sanctions began early after the revolution, a product of the hostage crisis and Iran's global assassination campaign that saw the murder of regime opponents and defectors across Europe, the Middle East and even into the United States. But the sanctions in place were limited in nature, focused on trade and assistance until as late as the mid 1990s. Even then, major U.S. businesses were either directly or through subsidiaries doing business with the regime, not to speak of the land-office subsidized trade between European nations and the Islamic Republic. 
Keep reading with a free account
Create a free Dispatch account to keep reading
Get Started
ALREADY HAVE AN ACCOUNT? SIGN IN