Takashi Miike: Modern Maverick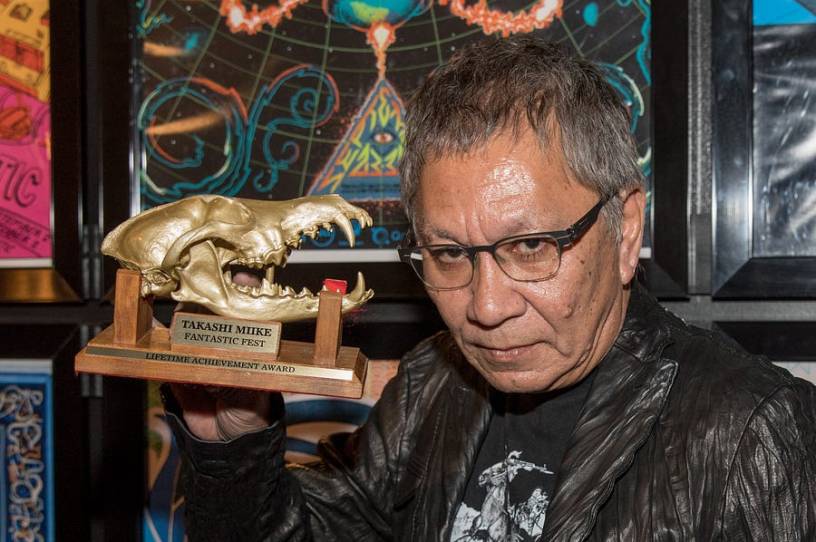 At the turn of the 21st century, Japanese horror captured the Western imagination. Images of vengeful spirits—drowned girls and pallid boys alike—invaded the nightmares of viewers, sending them scrambling behind their couches in terror. The international success of films such as Ringu (1998), Ju-On: The Grudge (2002), and Pulse (2001) transformed Hollywood's approach to the genre and inspired a profusion of woeful remakes. Viewed today, the great works of the "J-Horror" boom remain as unnerving and intriguing as they were upon release, informed both by Japan's rich canon of supernatural folklore and the tragic legacy of Hiroshima and Nagasaki. But among the directors who gained global fame throughout this period, one stands above the rest in his intelligence and audacity: Takashi Miike. 
To cinephiles with a taste for the transgressive, Miike is a god. He has directed more than 100 films since 1991, with no indication that his output will decrease. His oeuvre includes surreal superhero adventures, quiet human dramas, musical zombie comedies, and samurai epics. Yet he is known primarily as an agitator; a purveyor of extreme, often wildly bizarre cinema unconcerned with taboos. For much of the 1990s, he specialized in yakuza films, which attracted cult fascination in the West for their lurid, unflinchingly absurd depictions of violence and sex (1996's hilarious Fudoh: The New Generation features an oversized cyborg, a stripper assassin, and children playing soccer with a severed head). But their limited distribution prevented him from garnering mainstream success overseas. 
That changed in 2000, when three of Miike's films from 1999 played at the Rotterdam International Film Festival: Dead or Alive, Ley Lines, and Audition. The latter performed so successfully that it won the prestigious FERPESCI Award, granting Miike his first taste of international acclaim while revealing the depths of his cinematic iconoclasm to an awestruck crowd. Not all attendees, however, were enamored with the film. When Miike took to the stage after the screening to answer audience questions, a woman famously stormed out of the theater, hissing at him, "You're sick!" Other viewers, nauseated, had already left. 
Although his blood-drenched yakuza pictures are certainly appropriate for Halloween, Audition was Miike's first horror film in the traditional sense. It follows Aoyama, a widower approaching middle age who decides to find a new spouse. When a friend in film production proposes that he host a mock audition to identify the perfect wife, Aoyama seemingly meets an ideal candidate. But things are not as they appear.