'The Ethiopian People Don't Have a Meaningful Choice'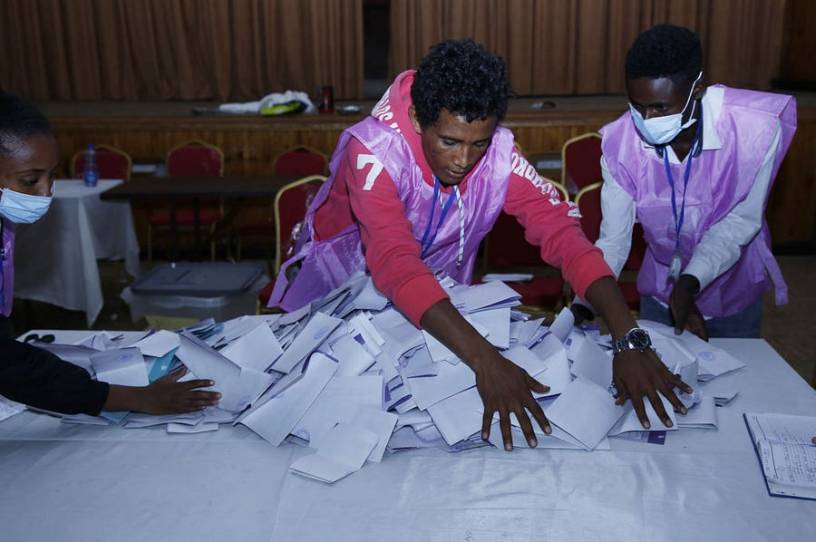 When Abiy Ahmed became prime minister of Ethiopia in 2018, he was hailed as a reformer and pioneer for democracy in one of Africa's largest countries. Where there were ethnic tensions, Ahmed campaigned on unity; where there was poverty, Ahmed campaigned on economic reforms. Where there was political repression, Ahmed's administration granted amnesty to political prisoners; thousands of people were released from prison by a stroke of the pen. 
During the first six months of his tenure as prime minister, Abiy negotiated a historic peace agreement with Eritrean President Isaias Afwerki to end a quarter-century of tensions between the states. For his efforts, Ahmed was awarded the 2019 Nobel Peace Prize.
On Monday, Ethiopia held elections, long hailed as the first real free elections in the country. Abiy and his Prosperity Party are widely expected to be declared the winners of a general parliamentary election, despite large swaths of the country being unable to vote. Voters in the embattled Tigray region did not have the opportunity to vote, many in the Oromiya region boycotted after 203 of 206 offices of the local political party were shut down, and other regions aren't even scheduled to vote until September.
Maeza Gbgbremedhin, an international relations researcher and human right activist from Tigray told The Dispatch, "this is a coronation ceremony."