The Making of Robert P. George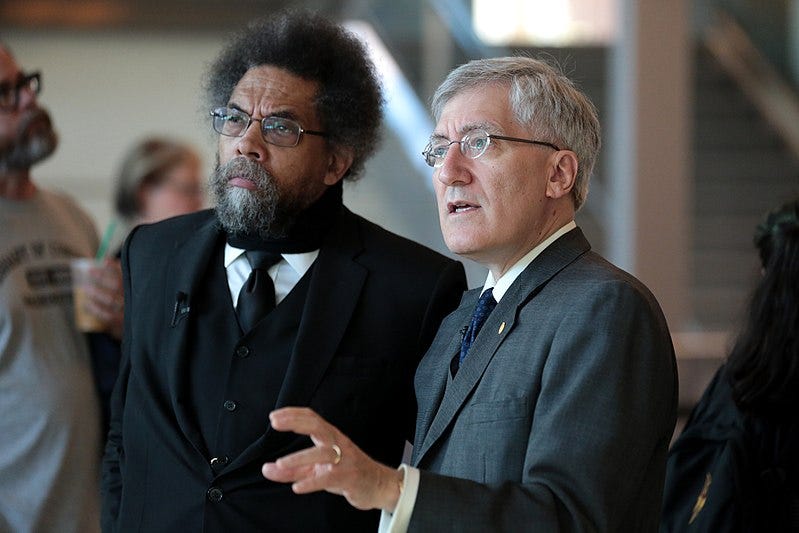 For almost 40 years, Robert P. George has been encouraging students to pursue the life of the mind as a member of the faculty of Princeton University. Armed with a Ph.D. in legal philosophy from the University of Oxford, he stands among the conservative movement's most eminent public intellectuals, famed both for his dignified manner and deep erudition. But when he enrolled at Swarthmore College in 1973 and first became exposed to the nuances of philosophy, George never imagined that he would ascend to such enviable heights.   
"When I arrived at Swarthmore as a first semester freshman, I very quickly came to realize how poorly prepared I had been by my high school education," George told me in a Zoom interview. "The prudent gambler would have bet that I'd be gone, if not by the end of the semester, then by the end of the year. I had done well in high school, I had gotten good grades, but I did not receive a good education either religiously or in terms of secular subjects. From my very first week of [college], I could see that the other students knew a lot of things I didn't know. They had certain skills that I had not been taught. They were prepared to do things that I had not been prepared to do. I found myself utterly unprepared for the intellectual work expected of a first-year student."
It was George's humble background that made Swarthmore so overwhelming. Growing up in Morgantown, West Virginia, he enjoyed a boyhood seemingly plucked from the pages of Huckleberry Finn. The eldest of five brothers, he spent his childhood days hunting, fishing, and bonding with members of his local community. "We knew people who made moonshine and who knew the best recipes for preparing raccoon and possum," he told me. "It was the real thing!" He was also a gifted banjo player with a fondness for folk and bluegrass music. "I became a bluegrass musician when I was 12 or 13 years old, and that meant I could earn $20 on a Saturday night or a Friday night playing at a square dance, or at a fire hall, or a rod and gun club. And I would play in bands with really good musicians in them, mountain-style musicians whose day jobs were in the mines."
George was the grandson of immigrant coal miners. "In our town, there were two major things," he recalled. "One was the state university, West Virginia University. The other was the coal mines, and all the businesses that thrived when the coal mines were working and didn't thrive when the coal mines weren't working. Although my father was not a coal miner, he undoubtedly would have been but for World War II. He turned 18 in 1944 and was drafted right out of high school." During the conflict, George's father fought in the Normandy campaign and survived the sinking of the SS Léopoldville. He returned to a changed world where opportunities for young men extended beyond working in the mines, and he became a liquor broker. Though neither of George's parents attended college, they instilled in their children an appreciation for the value of education and a profound religiosity that shaped his early perception of ethics.
You're out of free articles
Create an account to unlock 1 more articles