The Passing of A Diplomatic Legend and a Master of Grand Strategy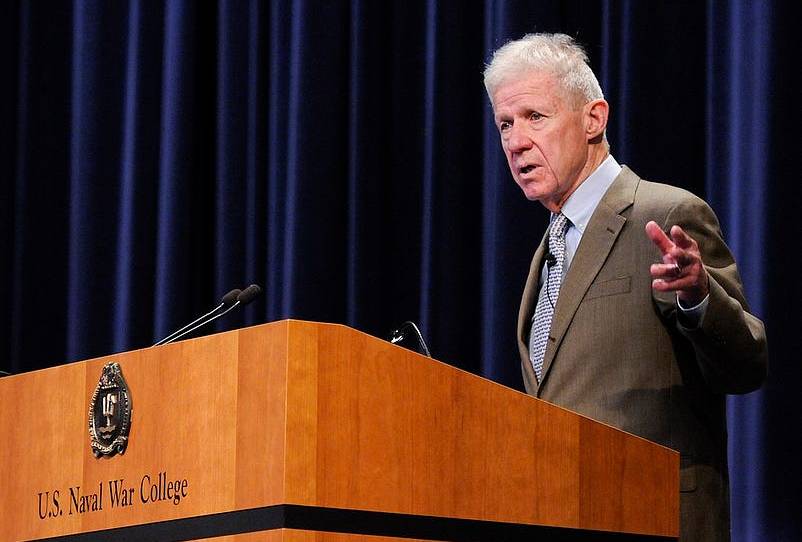 Six short weeks after the passing of George Shultz, we have now lost his closest State  Department aide and a legendary co-founder of the Yale Grand Strategy Program, Charlie Hill. Hill is perhaps the greatest foreign service officer who never served as an ambassador, despite being something of a legend in the American diplomatic corps and a mentor to many others. (Full disclosure: Hill was one of my first bosses in the foreign service when I served at the U.S. Embassy in Tel Aviv in 1980.)
Hill was quiet and reserved to an unnerving degree. When I worked for him it was six months before I realized he didn't think I was totally incompetent. I discovered his regard for me only when, having drafted a telegram about public perceptions of the post-Camp David Autonomy Talks between Israel and Egypt, I found myself under attack from the public affairs section of the Embassy. The group maintained that it alone was qualified to opine on public opinion in Israel and that a first-tour junior officer working for the U.S. Middle East Delegation to the West-Bank Gaza Autonomy talks had no business writing a dispatch to Washington reflecting on the subject.  I feared that my then nascent career might be hitting an unanticipated speed bump, but Charlie put a cover note on their memo to then-Ambassador Sam Lewis in his meticulous handwriting dissecting and dismissing their fatuous arguments and defending me. I instantly became a lifelong fan.
Charlie's laconic manner belied a fierce intellect and a wry, cutting wit. He delighted in tormenting people with his own political incorrectness. When serving as the country director for Israel and Arab-Israeli relations in the State Department's Near East Bureau, the home of the Foreign Service's famed "Arabists," he sent around an article that had recently appeared in Commentary by a very young and precocious Robert Kagan announcing that he hoped everyone in the bureau would welcome the office's new summer intern. Kagan, of course, went on not only to deserved fame as a scholar and commentator but along the way found time to become a speech writer for George Shultz, much as Charlie had served as a speechwriter for Henry Kissinger. 
It was while he was serving as a deputy assistant secretary for the Near East that Charlie first got to know George Shultz, who entered office in the midst of the Israeli-PLO war in Lebanon in 1982. Charlie helped Shultz manage the mission of Special Envoy Phil Habib and his deputy Morrie Draper, then assisted in the design of the so-called Reagan Plan that was meant to revitalize the stalled negotiations over Palestinian autonomy and provide a means for bringing Jordan along. Although the effort did not bring immediate results, it set the stage for the Israeli-Jordanian peace deal a decade later. He also was a key participant in Shultz's shuttle diplomacy that led to the ill-fated Lebanon-Israel May 17 Agreement in 1983.
Get every newsletter and all of The Dispatch. Support quality, fact-based journalism.
Get Started
ALREADY HAVE AN ACCOUNT? SIGN IN