The Real Power of Bolton's Memoir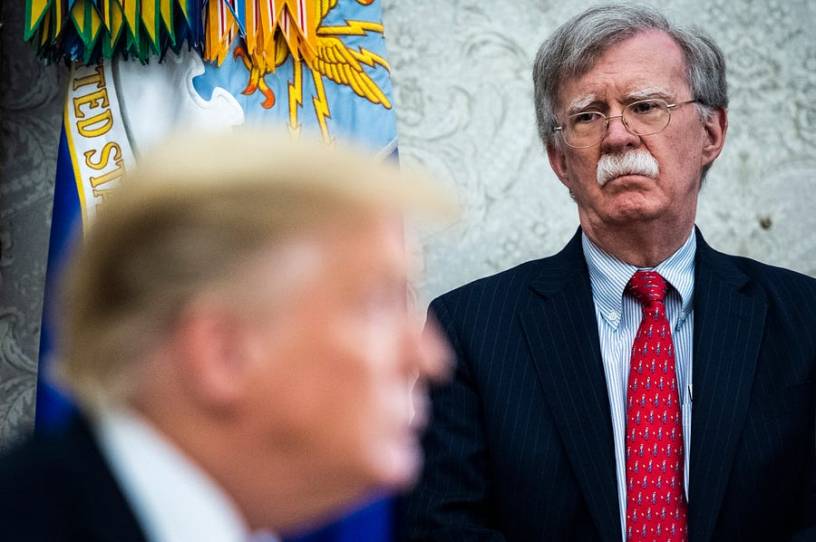 After working alongside Donald Trump for 453 days as national security adviser, John Bolton, has concluded that Trump is mentally unfit to serve as president and that his continuation in office is a danger to the future of the republic. 
Yes, it's true that others have come to similar conclusions long before these. And, yes, it's true that the picture Bolton paints of a chaotic and dysfunctional White House is consistent with the steady stream of reporting we've gotten over the years Trump has been president. 
But Bolton's book, The Room Where It Happened, adds considerably to our understanding of the Trump presidency. And because it was written by a longtime Republican and stalwart conservative—whose mustachioed face has appeared on Fox News more often than just about anyone other than the anchors—it matters. That it comes so soon after Gen. James Mattis, Trump's former defense secretary, offered a similarly withering, if considerably shorter indictment, gives it more heft. Bolton's 492 pages of detailed narrative, written in the voice of someone who participated in the conversations and meetings described and took copious notes in near real-time, give the account an authority that others can't possibly bring to their assessments. 
It's true that Bolton is hardly a disinterested narrator. His story is undoubtedly shaped by his successes—and failures—as it unfolded. By sharing this information the way that he has —and when he has chosen to—he has earned the criticism he's receiving. Still, it's unwise for liberals and doves to dismiss it because of their philosophical differences or frustration that Bolton will never be the impeachment witness they'd hoped. And it's even more foolish for Trump supporters, of either the diehard or reluctant variety, to reject it summarily. For the former, it's the most devastating indictment of the Trump presidency on offer and a powerful addition to their case that he should be turned out of the Oval Office as soon as possible. And for the latter, it's a preview of the coming histories, with the kinds of detail about Trump's tenure that will have all but the most fanatical Trump guardians loudly disclaiming any support for the man and his presidency.