Tim Ryan's Fox News Campaign Strategy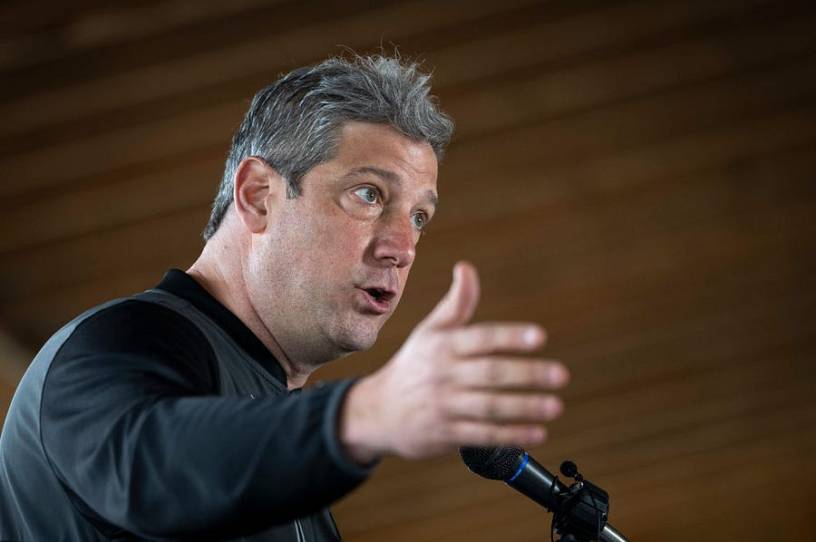 Rep. Tim Ryan may be running for an Ohio Senate seat as a Democrat, but he's letting Fox News personalities do the talking in his campaign ads. It may be his best hope of winning in a Republican-leaning state—especially given his voting record on Capitol Hill.
"Tim Ryan is obviously somebody who's pitching the more moderate ideas," says Fox News reporter Peter Doocy in one snippet. "You're very moderate, I mean, you're hanging out in the middle like most of us are," Fox Business host Maria Bartiromo tells Ryan in another. Those clips, alongside others featuring Bret Baier and Tucker Carlson, ran in a July television ad meant to depict Ryan as a commonsense liberal.
"You don't have to take it from me," Ryan said in a July tweet about the ad. "Even Fox News will tell you I'll always put Ohio first."
Yet Ryan has voted with President Joe Biden 100 percent of the time and largely avoids describing himself as a "moderate" in his bid against the Donald Trump-endorsed Republican J.D. Vance.