Ukrainians Hold a Mirror to America's Egotistical Anxieties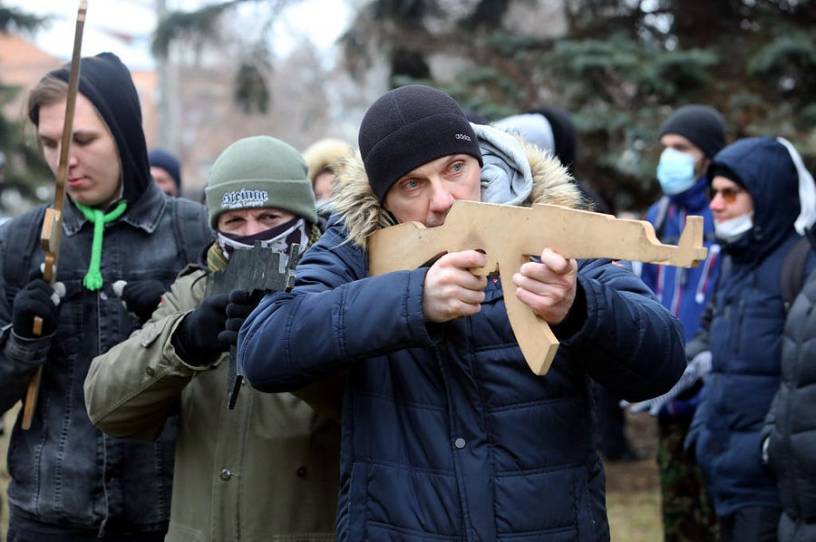 I have almost always liked the Ukrainians I have known. Maybe it's because they remind me of my fellow West Virginians: Tough but big-hearted, hard-working but prone to hard living, and equipped with both a deep faith and a dark sense of humor to get through life's troubles.

Growing up in the Ohio Valley,  I got to see from an early age how well Ukrainian immigrants fit in with Appalachian life, not to mention how their varenyky (what Poles call pierogies),  stuffed cabbage, and Easter paska bread made life more delicious for everybody. If you ever get the chance to attend a Ukrainian wedding reception, absolutely do so, but make sure your calendar is clear for three days afterward so you can recover.

As I went out into the broader world, the experiences of my youth were confirmed by encounters with the Ukrainians I have known in the world of politics and diplomacy. American elites today spend lots of time and money trying to instill "grit" into their children. It comes in the factory presets with Ukrainians. Now, they're giving all of America a lesson. 
Thank God for the human ego, because without it, we would never strive to do great things. But man, oh man does it get tiresome.

It is the natural conceit of every generation in every great power that its own moment is the inevitable result of the millennia of human history that came before. This is rooted in the mistaken belief that there is a certain evolutionary quality to societal development or an "arc of history" that has an obvious positive trajectory.  As the author Alice Walker put it: "We are the ones we have been waiting for."