What It Was Like to Be Inside the Capitol on January 6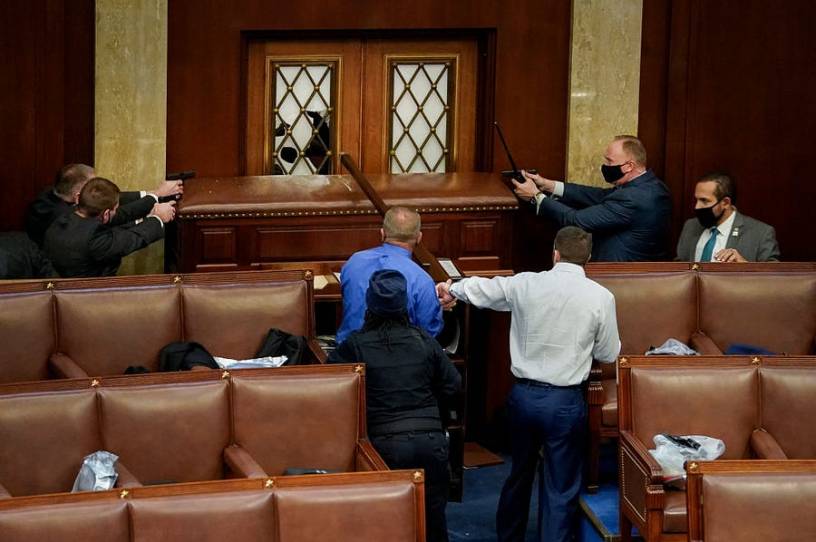 For those of us who were at the Capitol January 6—it's never really ended. 
When I go to work, I walk the same halls that in the aftermath were littered with shattered glass and debris. The detritus is gone now. But the memories aren't.
When I listen to lawmakers' speechifying and go to watch votes in the House of Representatives, I sit in the wooden rows of seats in the upper balcony of press galleries, the same ones that I crouched behind that day when security yelled at us to get down, now.
Where below in the chamber, I could see just how close we came to the mob.