What the Milley Affair Says About the State of Our Politics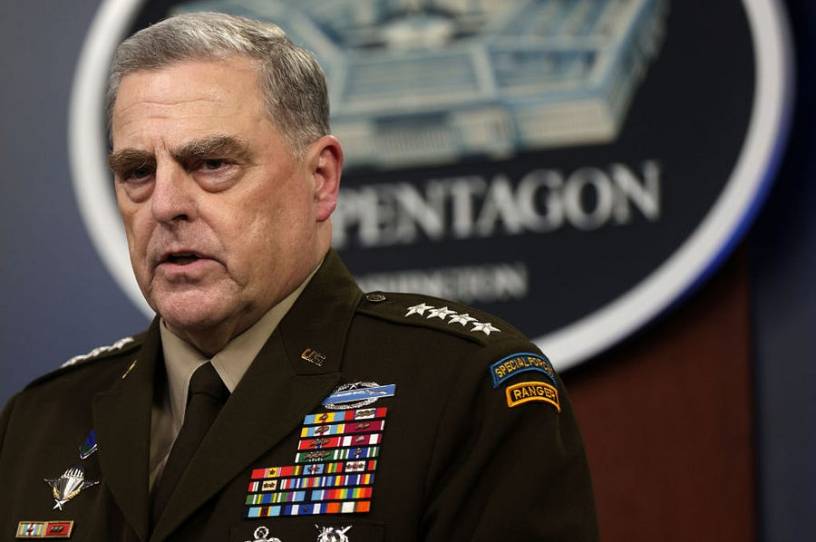 While it won't be another week until the accused is called to testify, the charges have been laid and, for many, sentence already passed in the case of Army Gen. Mark Milley, the chairman of the Joint Chiefs of Staff. The hearing will nominally be about the Afghanistan withdrawal, but he will likely face questions both about recent claims regarding his actions in the final days of the Trump administration and about previous statements that have opened him to accusations of "woke-ism," an unpardonable and equally unprovable principal offense for which proof isn't really necessary, for only the guilty are accused.
The Milley affair might well mark a Rubicon moment in American civil-military affairs: not a coup or a crisis of control, but the point where our increasingly virulent politics has so corroded the traditional model and norms of intercourse between the people, politicians, and military professionals that it may be broken beyond repair. In a world where justice, science, even mathematics are subsumed under politics, people in uniform cannot expect to stand apart, above the fray.
Milley's singularly unhappy saga is worth recapping, as it provides a case study in the collapse of the norms that have governed American civil-military relations since World War II and which have made the "all-volunteer" force an unprecedented success, not only on the battlefield but as a social experiment. The creation of a large "standing army" was not merely a post-Vietnam expedient but a leap of political faith; the armed forces were acknowledged to be "professionals" and granted wide latitude to exercise their "best military judgment." In return, civilians were recognized as the sole legitimate source of policy decisions, including, in Peter Feaver's apt phrase, the "right to be wrong."
Milley has seemed to be in over his head since President Trump announced (by tweet during the 2018 Army-Navy football game) that he'd chosen the then-Army chief of staff to become the 20th JCS chairman, overturning the recommendation of then-Secretary of Defense James Mattis—whose feud with Trump was again escalating—that Air Force Chief of Staff Gen. David Goldfein get the job. Indeed, Trump had been poisoning the civil-military waters since his election. He had delighted in pushing "Mad Dog" Mattis, a retired Marine general who had distinguished himself in the post-9/11 wars both for his combat record and his colorful quotes, to be secretary of defense, despite the fact that it required an exception to law to confirm a candidate so recently retired from the military. Trump talked openly of "his generals,"—as though they were his praetorians rather than the servants of the nation and the Constitution. This was Milley's cross to bear from the start.