What's Behind the Escalation of Violence in Israel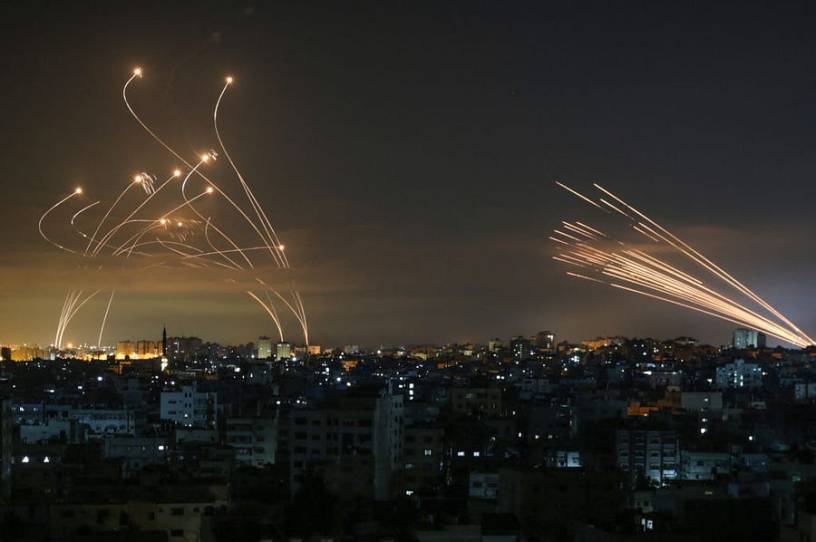 As cross-border rocket fire between Israel and Gaza intensifies, families across Israel are becoming full-time occupants of their home, apartment, and neighborhood bomb shelters. 
"The past several days have been especially challenging as a parent, in having to answer difficult questions posed by our 6-year-old daughter," Adam Levick, who lives with his wife and two young children in Modi'in, told The Dispatch after Tuesday night's attacks. "Though they've prepared her at school to some degree, we had to carefully explain to her, in language she would understand, but not language that would scare her, that there are people who want to hurt us, but that we'll be safe in the shelter, and that our army—a word she likely doesn't fully understand—and God—a word she does understand, as we are religiously observant—are protecting us."
Modi'in, along with other cities across central Israel, has come under unprecedented rocket fire in the past several days, as Hamas unleashes its artillery on heavily populated civilian areas in retaliation for recent Arab-Jewish skirmishes in the Israeli capital of Jerusalem. 
Before foreboding U.N. warnings of "full-scale war," Amos Giland—a former Israeli defense official—described the lead-up to the conflict as a "powder keg" primed to "explode at any time" early this week. On Monday morning, a clash between police and Palestinians left more than 500 participants—mostly Muslim—wounded in the capital's holiest site. By Monday evening, Hamas militants based in the Gaza Strip had retaliated with more than 450 rockets aimed at cities across Israel.
You're out of free articles
Create an account to unlock 1 more articles