The Biden Agenda: Why 'Outside-In' Diplomacy Could Be the Key to Middle East Peace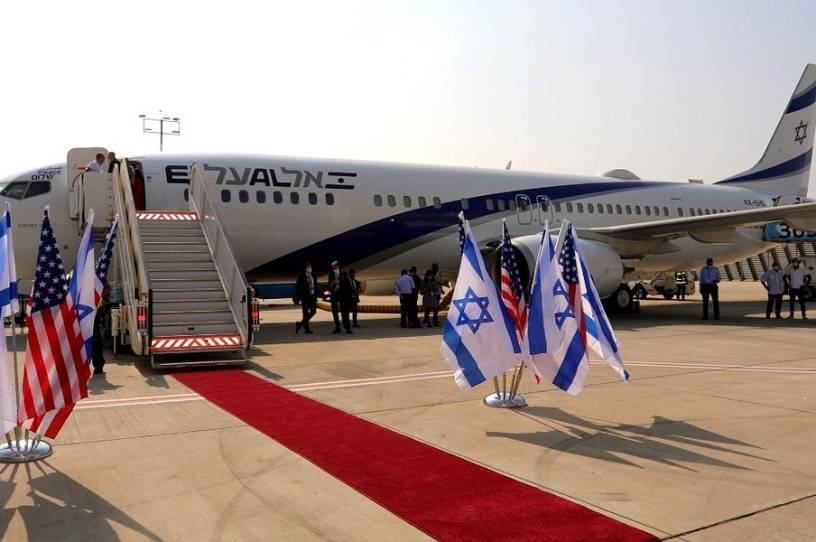 Welcome to the latest in our series, "The Biden Agenda." We've invited some of the smartest thinkers and subject-matter experts we know to contribute to what will become an occasional series on what a Biden presidency might look like. Today Jonathan Schanzer of the Foundation for Defense of Democracies weighs how Joe Biden might handle Middle East relations and whether he can take advantage of the willingness of some moderate Arab nations to normalize relations with Israel.
In October 2016, I attended an intimate discussion with a senior Israeli diplomat. Participants took turns peppering him with questions about security problems that plagued the Middle East. When it was my turn, I asked him, "What Israel-related challenges and opportunities await the next president?" His response was memorable: "We can always discuss challenges. But there will be a huge opportunity, no matter who is elected. The next president can broker peace between Israel and the moderate Sunni Arab states."
Nearly four years later, the Trump administration helped broker the first such deal between the United Arab Emirates and Israel. Details are still being ironed out (notably, the UAE's request for F-35 aircraft), but the UAE has already repealed its anti-Israel boycott law and warmly welcomed an Israeli delegation, delivered by Israel's national carrier El-Al, with great fanfare. By all accounts, the deal is off to an auspicious start. 
For the Trump administration, this was an important foreign policy win in the lead-up to the November election. And officials are quick to point out that this diplomatic success may not be one and done. All eyes are now on Bahrain, Oman, Sudan, Morocco, and perhaps other Arab states that are also mulling peace with Israel.