Why the Biden Administration Shouldn't Rush Into a New Iran Deal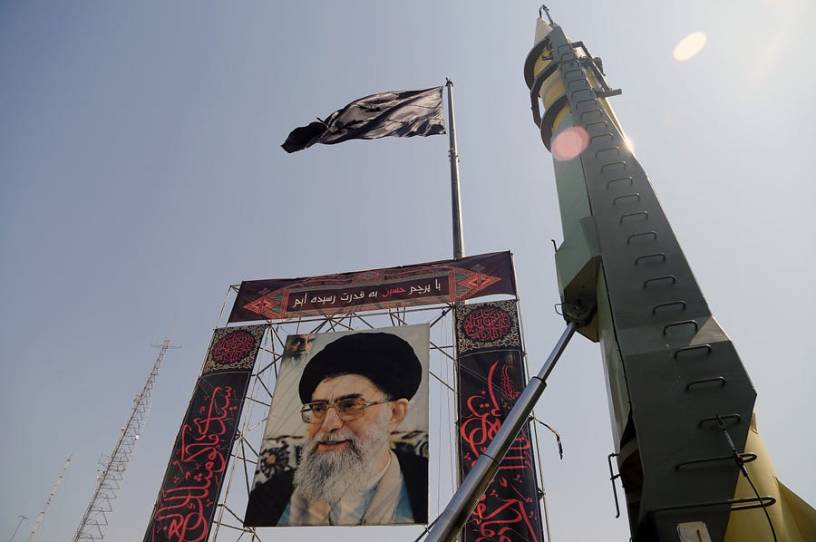 Iranian elections will take place on June 18. Because those elections are likely to usher in an even more hardline government—current President Hassan Rouhani is what passes for a "moderate"—the Biden administration has worked feverishly to conclude a pre-election re-entry into the Joint Comprehensive Plan of Action (JCPOA), the Iran nuclear deal, fearing that Iran's next leader may be less amenable. Team Biden's haste—an EU envoy suggests that a deal could be reached when the next round of talks starts next week—has alarmed even JCPOA advocates. But a new book by nuclear weapons expert David Albright should set off further alarm bells for those inside a U.S. government hoping to patch things up with the Islamic Republic.
On the night of January 31, 2018, Israeli agents mustered in Tehran to break into Iran's collected archive of its nuclear program, compiled in the wake of the JCPOA's signing. Over the night and into the dawn, they neutralized the alarm system in the warehouse in the Tehran suburb of Shorabad, entered the safes located inside, and collected a half-ton of material. In total, the agents smuggled away, per Albright's new book, Iran's Perilous Pursuit of Nuclear Weapons, "over 55,000 pages of documentation … contained in over 100 binders of three types: black, green, and red. The black ones were the most numerous, containing AMAD Plan [Iran's nuclear weapons program through 2003] technical and project management documents. The green files, numbering somewhat over a dozen, held documents on AMAD's infrastructure. The red ones, which were the fewest in number, contained documents describing Iran's deceptions of the IAEA." They also took 183 computer disks.
Israeli officials briefed reporters on the operation and the stash, and they shared documents with some. Among those briefed was Albright, a physicist and founder and president of the Institute for Science and International Security, who eventually badgered the Israeli government into sharing the original cache. His book is the result. But why does it matter? After all, the narrative is well-known: Iran had an active nuclear weapons program until 2003, but per the CIA, decided not to restart it—at least not in its original form—working instead on component parts of the nuclear weapons process. In 2015, according to the Obama administration, Tehran decided to shelve even those more limited activities and ink the JCPOA with the United States, France, the United Kingdom, Germany, China and Russia. Then Donald Trump upended it all and pulled out.
Albright's analysis of the Shorabad documents reveals that narrative to be mostly untrue, or at best misleading, except for the U.S. withdrawal from the deal.