Why the U.K. and the European Union are Fighting About Northern Ireland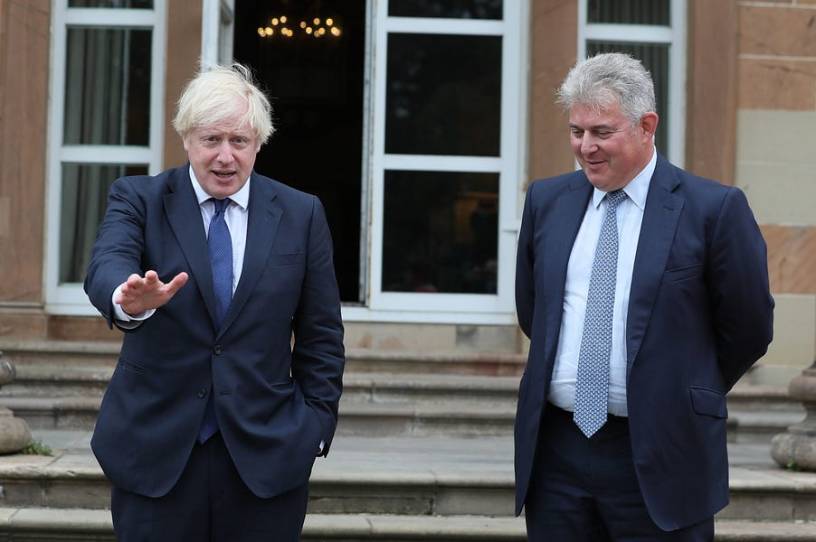 The U.K. is coming up on a hard deadline in its departure from the European Union, and like any messy divorce, things are getting heated. 
Technically, "Brexit" was official on January 31, but the withdrawal deal stipulated an 11-month transition to allow the two sides to negotiate their future relationship. With the transition period ending on December 31—and no further opportunity to extend that deadline, the last chance to do so having passed in June—there are still several contentious points to work out, especially regarding Northern Ireland.
Right now, the British government is signaling its willingness to violate international law by attempting to pass a law, called the Internal Market Bill, that would override three parts of the United Kingdom's withdrawal agreement with the EU: the requirement of customs checks on goods passing from Northern Ireland into Britain, restrictions on state subsidies to favored industries, and the application of EU judicial decisions (known as direct effect) in Northern Ireland. 
In remarks addressed to the House of Commons on Tuesday, Northern Ireland Secretary Brandon Lewis spoke about a new bill the government plans to unveil: "Yes, this does break international law in a very specific and limited way. We're taking the powers to disapply the EU law concept of direct effect … in a certain very tightly defined circumstance."