Why the U.S. Is Hosting a Summit With Kosovo and Serbia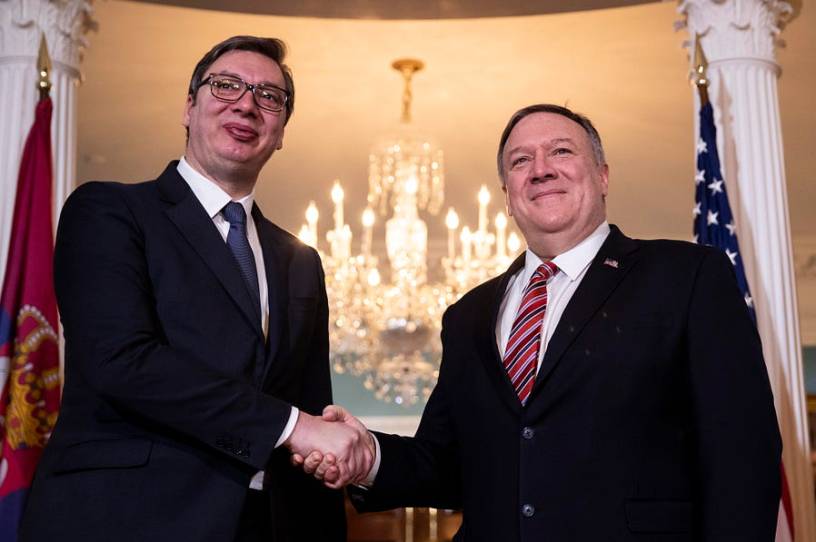 Transatlantic relations have been, to say the least, turbulent during Trump's presidency. The United States and the EU have disagreed vehemently on defense spending, security issues, and energy infrastructure.
The future of the Western Balkans has now come into crosshairs, too—with two streams of negotiations on Kosovo underway, hosted by the United States and the EU, respectively. Today, Serbian President Aleksandar Vučić will meet Kosovo Prime Minister Avdullah Hoti at the White House—just three days before the EU-sponsored expert-level dialogue resumes in Brussels.
Following almost a decade of NATO-led peacekeeping, Kosovo declared independence from Serbia in 2008. Unlike most governments around the world, Belgrade never recognized Kosovo's independence, and the process of 'normalizing' relations between the two has dragged on ever since. Even more than the rest of the Balkans, Kosovo's is a fragile state and its frozen ethnic conflict could unfreeze easily, with deadly consequences for the region.
The White House summit, originally scheduled for the end of June, understandably irked the Europeans. Trump's man convening the meeting, Special Envoy Richard Grenell, managed to alienate much of Germany's political class during his brief stint as U.S. ambassador to Berlin. And while this time around he claims to "support our friends in Europe," the talks today fit well into the image of a U.S. administration too eager for publicity stunts.