Après Mitch, Le Déluge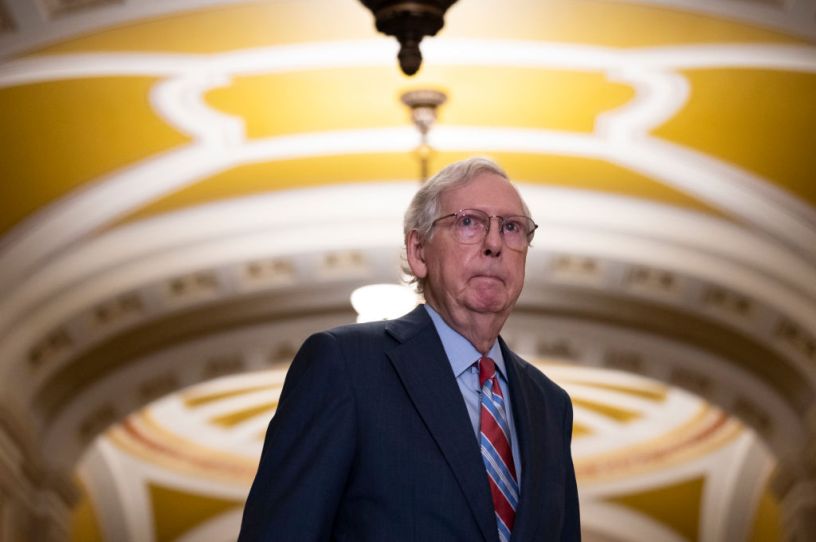 Senate Minority Leader Mitch McConnell at a news conference. (Photo by Drew Angerer/Getty Images)
There are two ways to read Americans' minds moment to moment. One is to develop psychic abilities. For the rest of us, there's Google Trends.
That site reveals that on Thursday Americans were thinking about exactly what you'd expect them to be thinking about. The Women's World Cup. The most amazing baseball player to ever don a uniform.
And Dianne Feinstein.
There are precious few reasons why a 90-year-old U.S. senator might suddenly occupy a prominent place in the public imagination, none of them happy. Fortunately, Feinstein is alive. Unfortunately, "alive and well" would be a stretch:
You're out of free articles
Create an account to unlock 1 more articles