Thirsty Ron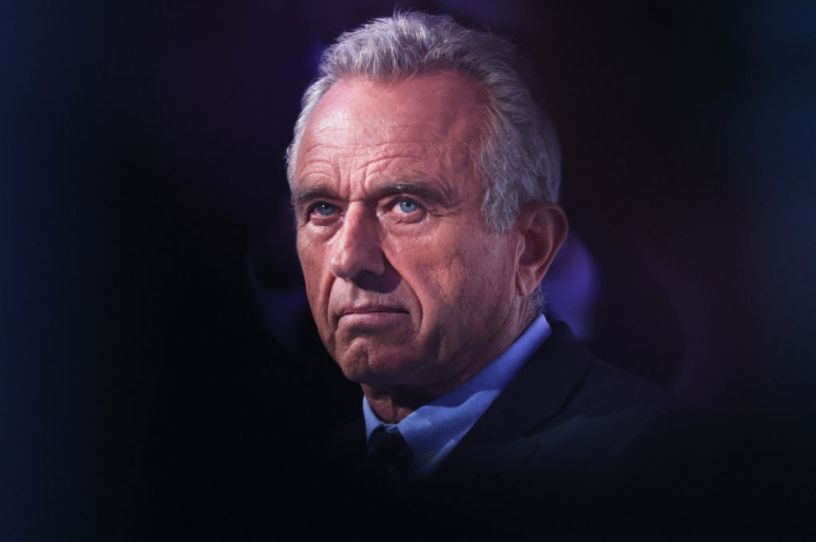 Democratic presidential candidate Robert F. Kennedy Jr. during the World Values Network's presidential candidate series at the Glasshouse on July 25, 2023, in New York City. (Photo by Michael M. Santiago/Getty Images)
Ron DeSantis has been caught behaving like Ron DeSantis, and Ron DeSantis fans are beside themselves about it.
On Wednesday he sat for an interview with Clay Travis of OutKick, reminding us that the campaign's alleged pivot to mainstream media remains a work in progress. OutKick is a populist outfit, initially a scourge of the sports media establishment, later an antagonist of the political establishment, more recently an enemy of the, er, scientific establishment. Travis spent the first year of the pandemic repeatedly assuring his many right-wing fans that the U.S. was at or near herd immunity, predicting in February 2021 that "COVID will be over by the end of April." That summer the Delta wave arrived and laid waste to the country. Ron DeSantis' Florida bore the brunt.
Any Republican politician speaking to Travis and his audience would understand that questions touching on the pandemic and vaccines need to be handled … artfully, especially if that politician is Ron DeSantis. The governor's thirst for populist approval is unquenchable; OutKick is the last place you'd find him daring to deliver hard truths about COVID.
So when Travis asked whether he'd consider putting America's most notorious vaccine skeptic on the GOP ticket—an increasingly hot topic on the right—the thirstiest Republican in all the land answered artfully. Robert F. Kennedy Jr. is far too liberal across the policy spectrum to be chosen as vice president, DeSantis said, hopefully correctly.
Get every newsletter and all of The Dispatch. Support quality, fact-based journalism.
Start Your Free Trial
ALREADY A PAID SUBSCRIBER? SIGN IN