Forgiving Jenna Ellis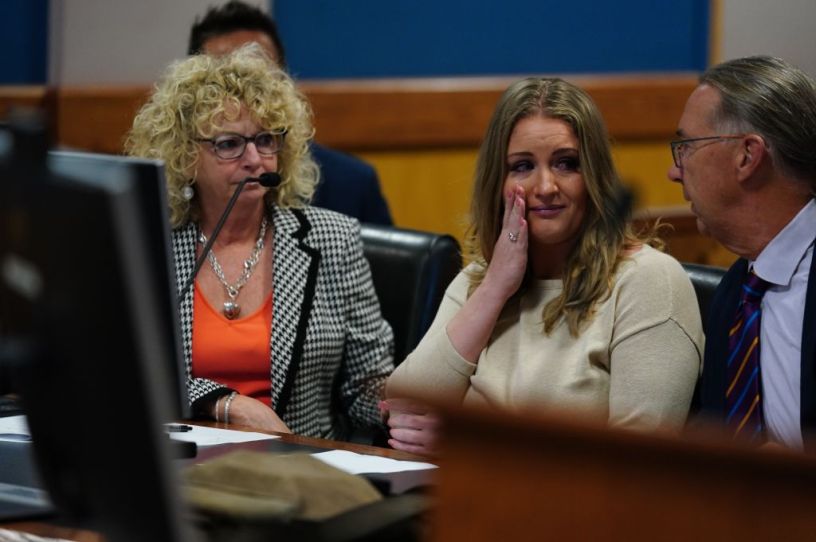 Jenna Ellis reacts after reading a statement after pleading guilty to a felony count of aiding and abetting false statements and writings, inside Fulton Superior Court Judge Scott McAfee's courtroom in Atlanta, Georgia, on October 24, 2023. (Photo by John Bazemore-Pool/Getty Images)
I would make a poor Christian, as I find it hard to forgive.
"Everyone finds it hard to forgive," a Christian might reply. "That's why we need Christianity."
Fair enough. Let me rephrase: I resent being encouraged to forgive, at least when the wrong done is substantial.
When a transgression is small and relatable, it's churlish to hold a grudge. We're all sinners; who am I to cast a stone at someone for lying?
But the reflexive hectoring to forgive even grandiose wrongs irritates me. Shame is a powerful deterrent. Our culture, in particular our political culture, would benefit from more of it. The cheaper grace is, the less expensive malfeasance becomes.
So perhaps we should be stingy in doling out grace to someone who committed a truly grandiose civic sin. If, say, you abetted a demagogue's plot to keep himself in power despite having lost an election, I'll chuck a stone at you for that.
All of this is a prelude to the spectacle that played out in Georgia on Tuesday morning. Jenna Ellis, a member of the "elite strike force" legal team that tried to overturn Donald Trump's 2020 defeat in court, appeared before a judge to accept a plea deal in Fulton County's criminal case against her. And she did something so uncharacteristic for a prominent Trump apologist that I wonder if it's unprecedented.