The American Wealth Machine and Its Misguided Discontents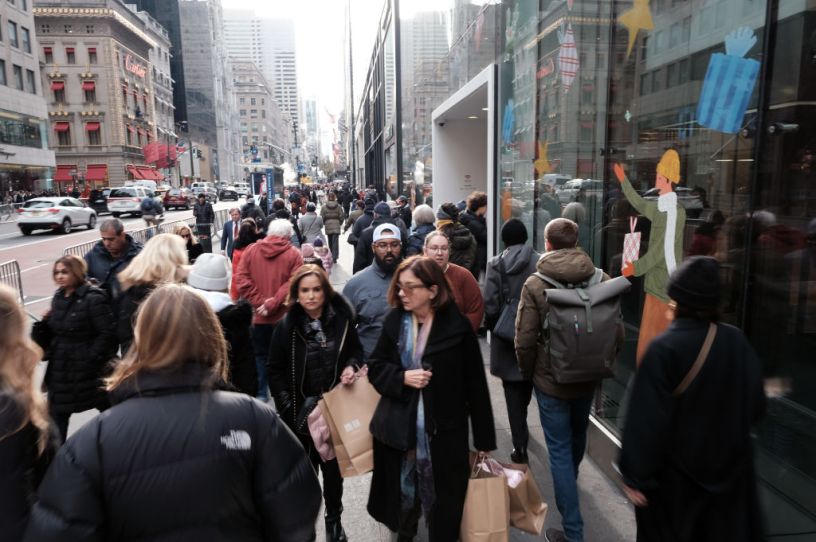 People walk through an upscale shopping district of Manhattan. (Photo by Spencer Platt/Getty Images)
Dear Capitolisters,
These days, it's hard to get people to agree on almost anything, especially in Washington. But say that the U.S. economy—and "Western-style" (or "neoliberal") capitalism more broadly—is in terrible shape, and you're bound to get a bunch of nodding heads. As Jonah just noted, for example, a wide swath of politicians and pundits on the right and the left (including the ones in the White House) have soured on several of the U.S. economy's longstanding pillars—openness, dynamism, risk-taking, organic growth, etc.—and embraced inward-looking planning and protectionism because, as the theory goes, the old approach produced weakness abroad and misery at home.
Leaving aside the small facts that these modern thinkers, as Politico hilariously noted Monday, have struggled to actually define and implement their alternative to American "neoliberalism" (or whatever vague/dumb term you prefer), and that there's really never been a golden era of Friedman-esque "free market fundamentalism," these critiques all suffer from the same, massive flaw: For all its warts and problems—and yes there are plenty—the U.S. economy isn't actually a basket case and, in fact, remains globally dominant by all sorts of metrics. Why doesn't anyone think so?
A Brief Overview of Continued American Economic Dominance
Jonah already noted that great piece in The Economist last month on current U.S. economic dominance, but please allow me to supplement his excerpt with some charts (of course) and a few more data points. (Editor's note: Publish your draft columns faster, dude.) Here, for example, we see the stellar growth and magnitude of Americans' economic output (per capita gross domestic product, adjusted for purchasing power—and how China's economic heft is mainly derived from its giant population, not individual wealth or productivity:
Get every newsletter and all of The Dispatch. Support quality, fact-based journalism.
Start Your Free Trial
ALREADY A PAID SUBSCRIBER? SIGN IN