How To Transform Vice Into Virtue in Three Easy Steps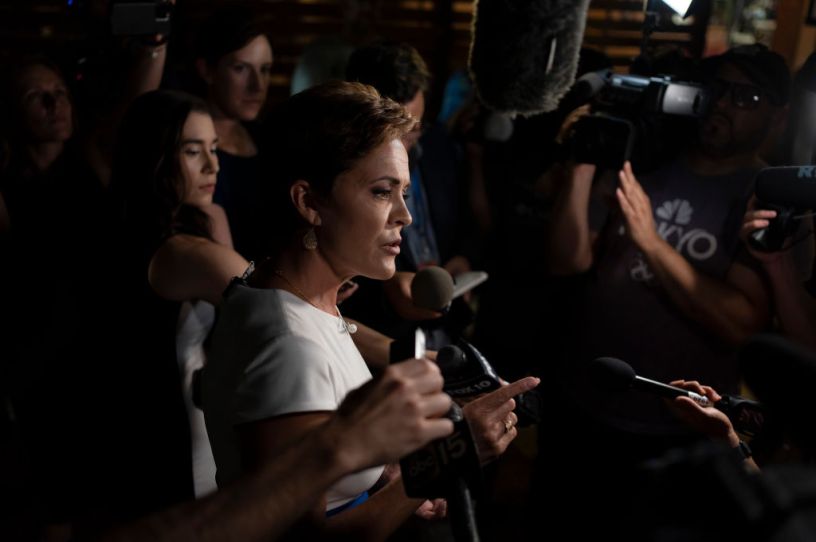 Arizona Republican nominee for governor Kari Lake. (Photo by Rebecca Noble/Getty Images)
One of the tough things about working at the new and expanded Dispatch is that it's now common for me to read Sarah, or Jonah, or Nick, or Kevin, and immediately think, "Dang, that's what I wanted to write, but they did it better." And so it was this morning when Nick explained the "dreadful predictability of how partisans react to political violence." 
We share the view that partisans engage the world as unpaid political lawyers who view their mission as zealously defending their political cause, no matter the facts at hand. Here's Nick:
Elon Musk has compared Twitter to the public square but the political side of it is more like a courtroom, particularly when emotions run hot at a moment of high partisan salience. Terrible news breaks; the "jury" is impaneled as Americans of all stripes put aside what they're doing to follow the coverage; the "lawyers" from both sides immediately get to work.

It's the worst, a recurring reminder that the country's politics are so paralyzed that even the reaction to catastrophes will fall predictably along partisan lines. And it happened again this weekend after Nancy Pelosi's husband, Paul, was attacked by an intruder in their home in San Francisco.