A Pivotal Moment for Ukraine
Happy Thursday! A man was pulled over in Norfolk, Nebraska, yesterday for driving with a several-hundred-pound Watusi bull—named Howdy Doody, apparently—riding shotgun in his Ford sedan.
We hope the two were still able to make it to the Cornhuskers' volleyball game against Omaha, which broke a record on Wednesday for the largest live crowd to ever witness a women's sporting event.
Quick Hits: Today's Top Stories
The Future of U.S. Aid to Ukraine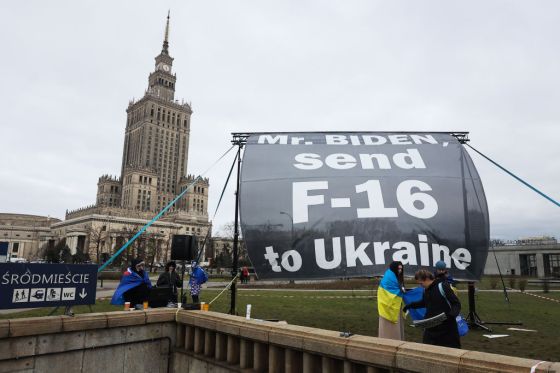 The Biden administration greenlit the first delivery of Patriot air defense systems in December, M1 Abrams tanks in January, cluster munitions in July, and F-16 fighter jets in August.
Over the last 18 months, the United States has supplied Ukraine with this materiel straight off of Kyiv's wishlist as it tries to beat back the Russian invasion—but only after the White House had spent months insisting there was no way, no how the U.S. would part with that equipment. The administration's reasons varied—low U.S. supplies of a particular item or perennial fear that supplying certain weapons would escalate the conflict with U.S. fingerprints all over it—but there's now an established pattern of U.S. stonewalling that eventually turns to acquiescence months after Kyiv's original request.