Happy Thursday! Our email forwarding push wraps up at the end of the week, meaning tomorrow's edition of TMD will be the last members-only edition that's unlocked for all to read.
If you think someone in your life might appreciate what we're doing, go ahead and send them this email and encourage them to click the "sign up for this newsletter" link near the top. To do more of the kind of work we want to do, we need more members. And the best way to get more members is word of mouth from the people who know us best. Thanks for your help.
Quick Hits: Today's Top Stories
A Burgeoning Bromance of Necessity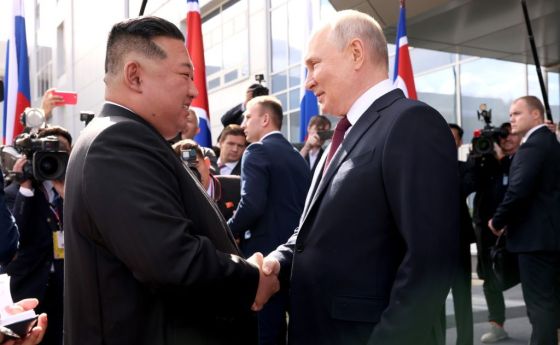 There's a point, almost as far east as you can go on the Eurasian landmass, where China, Russia, and North Korea intersect. It was there that North Korean dictator Kim Jong Un's green and gold, custom-built, armored train chugged excruciatingly slowly into Russia on Tuesday. The trip is Kim's first out of the Hermit Kingdom since early 2019.
It was an unhurried journey on the train—Kim departed Pyongyang on Sunday. But, if your country's flagship airline were routinely rated the worst in the world, you'd probably go for the bulletproof, bespoke locomotive, too—even if it could barely match the top speed of a moped.
You're out of free articles
Create an account to unlock 1 more articles