An Underwhelming Intel Report on Covid-19 Origins
Happy Thursday! "Kyle from Chicago," visiting Nashville for the NHL Draft last night, was stopped on the street this week by the crew from The Penalty Box podcast for a man-on-the-street interview about hockey and the Chicago Blackhawks' pick of once-in-a-generation talent, Connor Bedard, as the number one overall selection. "On a scale of one to ten, how much would you say you know about hockey?" He responded: "I didn't play professionally or anything, so probably like a four?" He was being…modest. Unbeknownst to the interviewer, "Kyle from Chicago" was Blackhawks General Manager, Kyle Davidson. Well played.
Quick Hits: Today's Top Stories
Intel Community Releases Little COVID Intel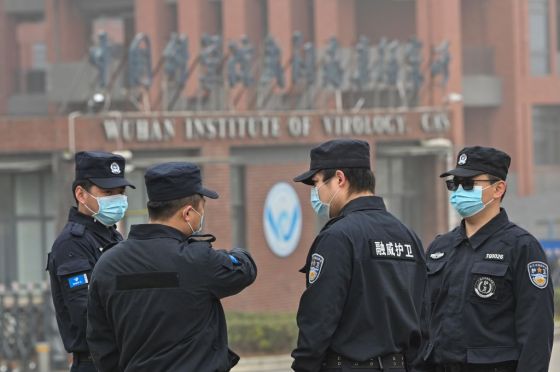 Our TMD writers are no strangers to missing deadlines, but even we were struck by Director of National Intelligence Avril Haines' tardiness. The Office of the Director of National Intelligence (ODNI) was statutorily required to release a report on June 18, but the agency published it more than a week late—and it came in at a measly 10 pages long. 
Depending on where you're standing, the long-awaited declassified ODNI report on the pandemic's origins demonstrates either a lack of proof for the COVID lab leak theory or the theory's continued viability. With more questions than answers, some lawmakers continue to scrutinize funding for coronavirus research conducted at labs like the Wuhan Institute of Virology (WIV).
The House and Senate unanimously passed the COVID-19 Origin Act of 2023 in March, requiring ODNI to declassify intelligence on COVID's origins in light of the Department of Energy (DOE) assessment that the virus had likely originated in a lab. Anyone hoping for a clear verdict, however, will be sorely disappointed. The resulting report reiterated previously known fractures among intelligence agencies over how the pandemic likely began—the FBI and the DOE believe COVID stemmed from a lab incident, four unnamed agencies and the National Intelligence Council fault natural transmission, and the CIA and another unnamed agency remain undecided. "Variations in IC analytic views on the origins of the COVID-19 pandemic largely stem from differences in how agencies weigh intelligence reporting and scientific publications and intelligence and scientific gaps," the ODNI concluded.