Crunch Time for Kevin McCarthy
Happy Tuesday! And happy 2023! Are you one of the 48 percent of Americans hoping to shed some pounds this year? Science may have found an answer.
According to a recently published study in the British Medical Journal, adults could hit their weekly targets for vigorous intensity physical activity simply by adopting Mr. Teabag's gait from the Monty Python Ministry of Silly Walks sketch for 11 minutes a day.
Quick Hits: Today's Top Stories
McCarthy's Moment?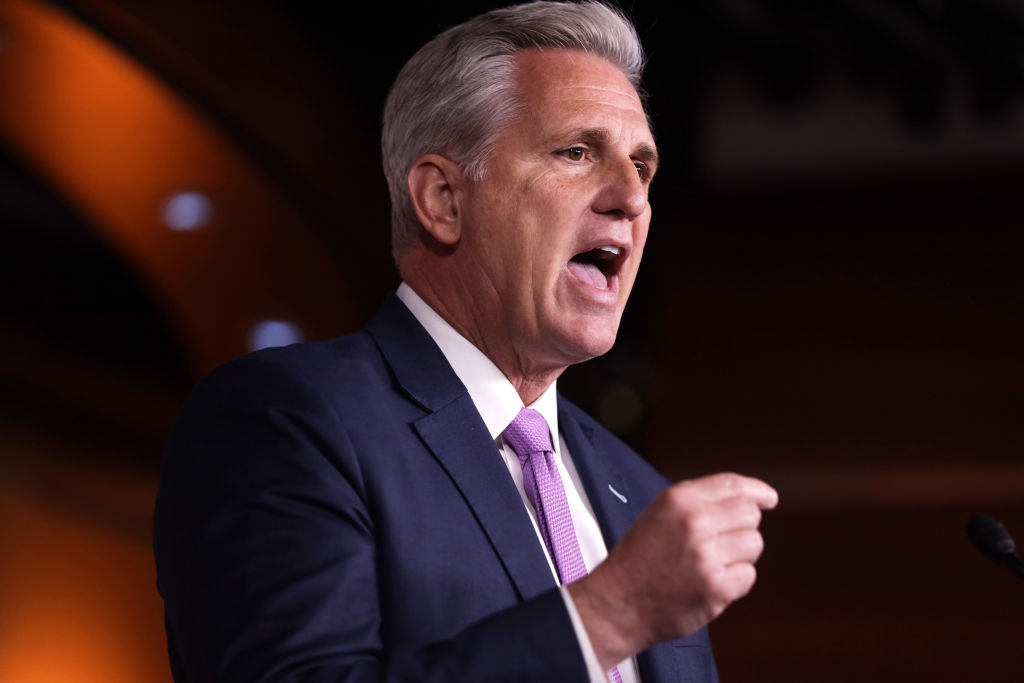 If we've learned anything over the past few weeks, it's that when GOP Representative-elect George Santos says something, you can be confident it's the truth. There's not a dishonest bone in that guy's body.
So just imagine the sense of relief that overcame Republican lawmakers in late November when their incoming colleague from New York told NewsMax he could personally guarantee Rep. Kevin McCarthy will be the next Speaker of the House. "Write that down on a piece of stone and you can cash it in on January 4," he said. "I'll pay you for it." That's his word as a Santos—or a … Zabrovsky.