France Rages Over Pension Reforms
Happy Tuesday! What better way to start the day than reading an 8,000-word research paper from MIT engineers on how best to twist apart Oreos. "For me this all started as a personal question," Crystal Owens told The Wall Street Journal. "But I guess everyone else was also thinking like, 'Oh, let's understand my Oreos better.'"
Quick Hits: Today's Top Stories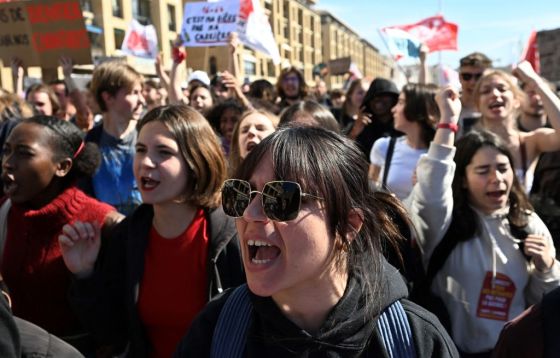 As fans of Les Misérables know well, the French have something of a history with kings. Perhaps with an eye toward forestalling any unsavory parallels, French President Emmanuel Macron decided to postpone British King Charles III's visit to France—the first state visit of the new king's reign—that was set to begin Sunday. The optics of a gala banquet at the Palace of Versailles while protests raged outside were just too much. Plus, several buildings in Bordeaux—a southwestern city the King and Queen Consort Camilla were slated to visit—were on fire. 
Regular TMD readers can guess what has set France ablaze, first figuratively and now literally: Macron's ongoing effort to reform the country's pension system by raising the retirement age for most workers from 62 to 64.
As we noted a few weeks ago, Macron succeeded in passing his signature pension overhaul using Article 49.3, a constitutional provision that allows the President's Council of Ministers (his cabinet) to bypass a National Assembly vote when the legislation in question has already passed the Senate. While neither illegal nor terribly uncommon—the mechanism has been used dozens of times by politicians of all ideological stripes since 1958—its use this time nonetheless set off waves of fury inside the lower house of parliament and across the country, where strikes and protests over the reforms have been a fixture since early this year.
Get every newsletter and all of The Dispatch. Support quality, fact-based journalism.
Start Your Free Trial
ALREADY A PAID SUBSCRIBER? SIGN IN