Happy Tuesday! And happy Fourth of July! No TMD today—and no Dispatch Live tonight—but we hope you'll take a few minutes to (re)-read the growing list of Independence Day reflections spanning American history that we've compiled over the years. Back to your regularly scheduled programming tomorrow!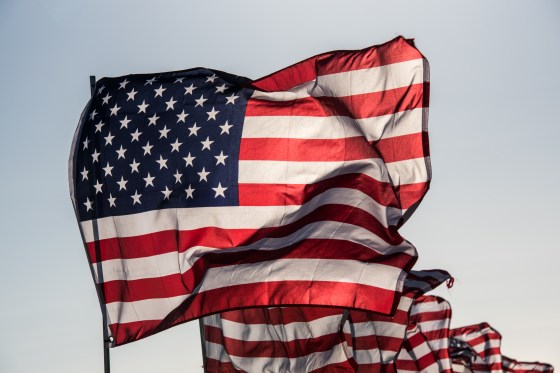 July 4, 1800: Daniel Webster—then a student at Dartmouth College—speaks at an Independence Day celebration in Hanover, New Hampshire.
The 4th day of July, 1776, is now arrived; and America, manfully springing from the torturing fangs of the British Lion, now rises majestic in the pride of her sovereignty, and bids her Eagle elevate his wings! The solemn declaration of Independence is now pronounced, amidst crowds of admiring citizens, by the supreme council of our nation; and received with the unbounded plaudits of a grateful people!
That was the hour, when heroism was proved, when the souls of men were tried. It was then, ye venerable patriots, it was then you stretched the indignant arm, and unitedly swore to be free! Despising such toys as subjugated empires, you then knew no middle fortune between liberty and death. Firmly relying on the patronage of heaven, unwarped in the resolution you had taken, you, then undaunted, met, engaged, defeated the gigantic power of Britain, and rose triumphant over the ruins of your enemies! Trenton, Princeton, Bennington and Saratoga were the successive theaters of your victories, and the utmost bounds of creation are the limits to your fame! The sacred fire of freedom, then enkindled in your breasts, shall be perpetuated through the long descent of future ages, and burn, with undiminished fervor, in the bosoms of millions yet unborn.
You're out of free articles
Create an account to unlock 1 more articles