What Devon Archer Told Congress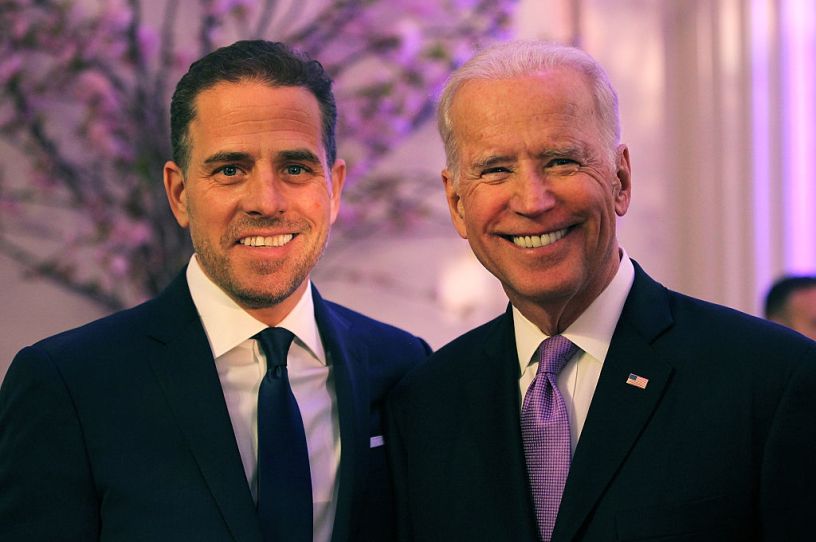 Hunter Biden with his father Joe Biden, April 12, 2016, in Washington, D.C. (Photo by Teresa Kroeger/Getty Images/World Food Program USA)
Happy Friday! Public service announcement: All national parks are free to enter today in commemoration of the passage of the Great American Outdoors Act. Go enjoy some nature!
Quick Hits: Today's Top Stories
The Biden Brand and the 'Illusion of Access'
On Monday, a former business associate of Hunter Biden's named Devon Archer sat down with a House Oversight Committee panel behind closed doors for nearly five hours to discuss Hunter's business dealings and any connections to his father. Democratic Rep. Dan Goldman declared after the session that Archer's testimony "completely absolves Joe Biden of any involvement in Hunter Biden's business world." GOP Rep. James Comer claimed it made the Joe Biden "bribery scandal" even more credible. When the actual transcript of the interview was released yesterday, however, it quickly became clear that Archer's testimony—under oath—was more nuanced than either side would've liked.
The broad contours of the Hunter Biden story are well-known. The president's son is a longtime addict whose various failings—from the titillating photos of drug and sex exploits to serious financial misdeeds—have been the subject of controversy for years. He recently settled a child support paternity case with the mother of his 4-year old daughter after asking the judge to lower his monthly payment on claims of financial hardship, despite a high-flying lifestyle documented by the tabloids. Last Wednesday saw the collapse of a plea deal that had the younger Biden pleading guilty to tax misdemeanors and entering a pretrial diversion agreement to address a felony gun charge. Biden's lawyers had sought to provide their client with immunity from prosecution for crimes beyond the tax and gun charges, with what appeared to be the agreement of the lawyers for the government, but that deal fell apart under scrutiny from the judge presiding in the case, raising questions about the bizarre handling of the case by the Department of Justice. And Hunter Biden's long and ugly practice of trading aggressively on his family name in his business dealings is the subject of multiple investigations, with whistleblowers claiming that the president's son is getting special treatment because of his father. The House Republicans leading those investigations are determined to answer the many questions about the Biden family finances with proof of corruption—or at least keep the stories alive while Joe Biden runs for reelection.
As part of that effort, Republicans on the House Oversight Committee invited Archer to testify this week, hoping Hunter's former business partner would provide more information on business connections to Joe Biden. The younger Biden originally met Archer through Chris Heinz, a Yale buddy and, yes, an heir to the condiment kingdom. Hunter and Archer founded an investment advisory firm together named Rosemont Seneca Partners—Heinz was also a partner in the firm, but he left after the pair's dealings with Burisma, a Ukrainian energy company, began. Archer helped set up the Burisma and Chinese business dealings that have been heavily scrutinized by Republican lawmakers for years. In a separate case, Archer was convicted of defrauding a Native American tribe of more than $60 million in bonds—he was sentenced to a year in prison and lost his appeal to the decision earlier this year. He also testified under an immunity order before the grand jury in the Justice Department investigation into Hunter.
Get every newsletter and all of The Dispatch. Support quality, fact-based journalism.
Start Your Free Trial
ALREADY A PAID SUBSCRIBER? SIGN IN