SCOTUS Poised to Rein in the Administrative State
Happy Friday! We have new merch! If you're interested in laptop stickers, a mug featuring two very famous dogs, and/or a rocks glass, be sure to check out the new batch of items available on The Dispatch Store. More new items will be dropping in the coming weeks!
Quick Hits: Today's Top Stories
Chevr-on the Chopping Block?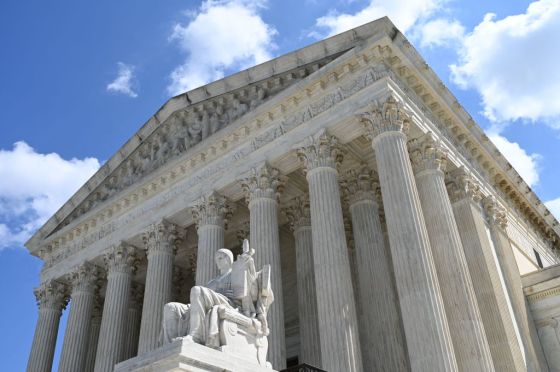 A battle over whether a fishing boat operator is required to pay the salaries of government monitors checking how many fish are being caught may not sound like a riveting legal drama. But it's on its way to becoming the hottest case on the docket.
The Supreme Court announced Monday it was taking up a case to reconsider its ruling in Chevron v. Natural Resources Defense Council—a 1984 decision that established the so-called "Chevron standard," a test for weighing how executive agencies interpret federal statutes. The court's 6-3 conservative majority seems poised to upend the decades-old pillar of administrative law and shake up the balance of power between the three branches of government—but perhaps not as much as advocates on either side claim.
Under the test established in Chevron, courts must first examine whether the law—as spelled out by Congress— addresses the issue at hand for a particular agency regulation. If the law is ambiguous or silent on the question, the courts defer to any "permissible" interpretation by the agency. Basically, if the statute doesn't specify, the agency can fill in the gaps, so long as it doesn't contradict the rest of what's in the law.
Get every newsletter and all of The Dispatch. Support quality, fact-based journalism.
Start Your Free Trial
ALREADY A PAID SUBSCRIBER? SIGN IN