Members Only: Inside Fox News (Live Event)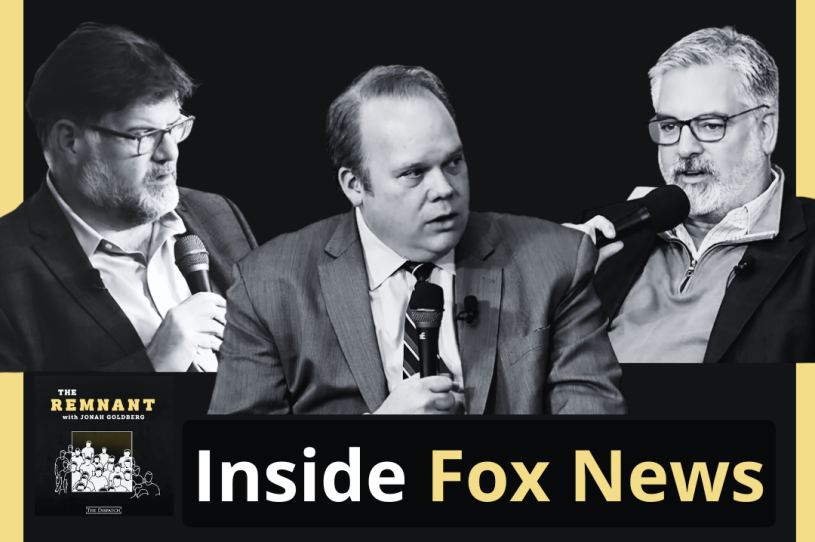 Jonah, Chris, and Steve at The Remnant live recording. (May 1, 2023)
TL;DR: To listen / watch the full AEI event, scroll below for your members-only links.
Some things are worth the wait.
Today's Dispatch Live is mercilessly hijacked by Jonah Goldberg and his remnant of roving bandits to present you with this live-audience recording.
Straight from the hallowed halls of the American Enterprise Institute, Jonah is joined by Steve Hayes and Chris Stirewalt for an in-depth discussion of their time at Fox News.