The Morning Dispatch: Biden vs. 'MAGA Republicans'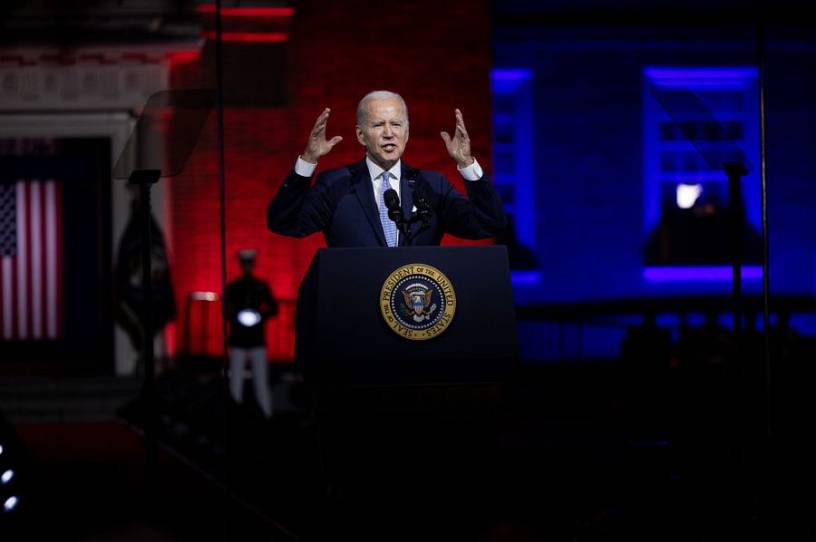 Happy Friday! The Dispatch's fantasy football season kicks off today with a draft after our end-of-week editorial meeting. Any advice on which players to target this year? Steve can use all the help he can get.
Quick Hits: Today's Top Stories
The National Center for Education Statistics released its latest assessment of educational progress on Thursday, finding decades of progress were erased during the pandemic. The average reading test score for 9-year-old students in the U.S. dropped five points from 2020 to 2022—the largest such decline since 1990—and the average math test score for 9-year-old students fell seven points, the first decline since the assessment began in the 1970s. Black students—who were more likely to attend schools that stayed remote during the pandemic and more likely to lose relatives to COVID-19—lost 13 points in math, while white students lost five.

The months-long ceasefire in Ethiopia appears on the verge of collapsing, with Tigray People's Liberation Front officials claiming troops aligned with the Ethiopian and Eritrean governments recently began an offensive in four areas of the country's northern Tigray region. Ethiopian Foreign Minister Demeke Mekonnen didn't dispute the charges on Thursday, saying the TPLF has been "violating the spirit of the humanitarian truce" with hostile rhetoric and child soldier recruitment—and that the government had acted with "utmost care to avoid civilian casualties." U.S. Secretary of State Antony Blinken called on both sides of the conflict to "halt military operations and redouble efforts to bring a permanent end" to the fighting.

After several incidents involving warning flares earlier this week, Taiwanese troops reportedly shot down a civilian drone flying near Kinmen Island on Thursday after efforts to repel it failed. Geopolitical experts see the continued incursions as part of China's "gray-zone" tactics and an attempt to humiliate Taiwan's military.