The Morning Dispatch: January 6, Not So Spontaneous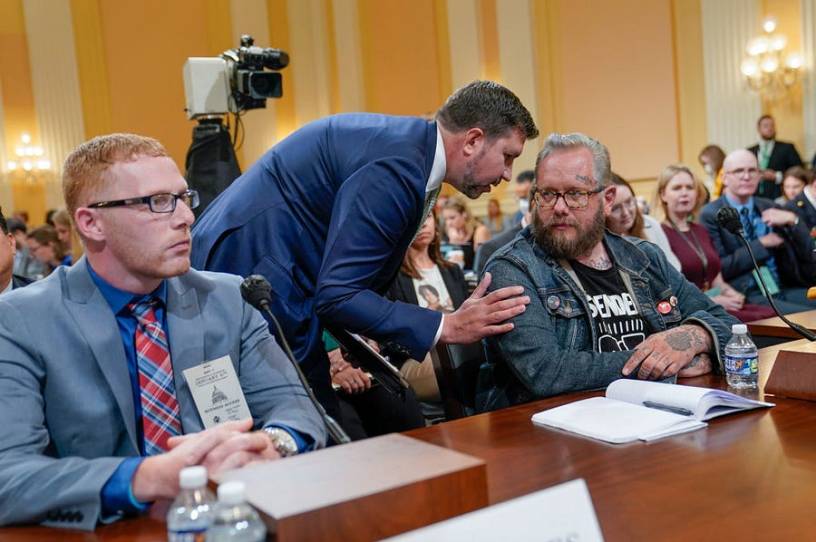 Happy Wednesday! We're glad the 23-year-old American tourist who fell into Mount Vesuvius trying to take a selfie is okay, and we hope he learned a valuable lesson.
Quick Hits: Today's Top Stories
After being blocked from leaving the country at least twice on Monday, embattled Sri Lankan President Gotabaya Rajapaksa successfully fled to the Maldives yesterday, effectively ending the decades-long Rajapaksa family dynasty in the South Asian country of 22 million. Protesters frustrated with deteriorating economic conditions have occupied the presidential palace for days, and it's unclear whether the public will accept the unity government currently being assembled.

U.S. Central Command announced yesterday the military conducted a drone strike in northwestern Syria on Tuesday, killing Maher al-Agal—the Islamic State's highest-ranking official in Syria—and seriously injuring one of his associates. CENTCOM claimed the strike resulted in no civilian casualties, and President Joe Biden heralded the strike's execution, saying it demonstrates the United States "does not require thousands of troops in combat missions to identify and eliminate threats to our country."

The Senate voted 48-46 on Tuesday to confirm Steven Dettelbach as Director of the Bureau of Alcohol, Tobacco, Firearms, and Explosives, with Republican Sens. Rob Portman and Susan Collins joining all present Democrats in supporting the former federal prosecutor from Ohio. The ATF had been without a Senate-confirmed leader since 2015.