The Morning Dispatch: Judge Blocks Part of DeSantis' 'Stop WOKE Act'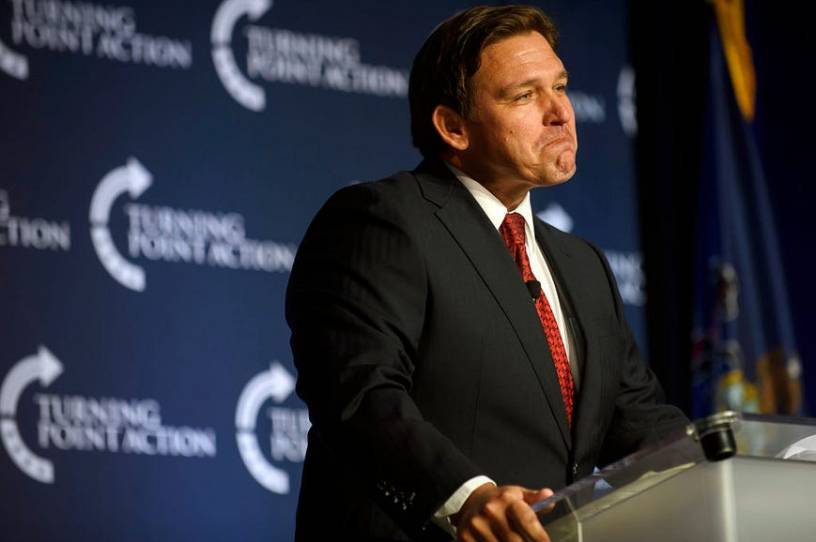 Happy Monday! Always a great weekend when the Cubs take two out of three games from the Brewers at historic and beautiful Wrigley Field. [Editor: At The Dispatch, we believe strongly in providing context and understanding and rejecting attempts to score cheap points by taking information out of context. So, overall win-loss records for the season? Brewers, 64-56; Cubs, 52-68.] [Editor too: Seems worth mentioning in the same spirit that the Brewers are five games back on the Cardinals, who have won seven straight.] 
Quick Hits: Today's Top Stories
The Pentagon announced a $775 million military aid package for Ukraine on Friday that will include several types of equipment the U.S. hasn't provided before, like surveillance drones, mine-clearing vehicles, and howitzer artillery. The package also includes 1,500 anti-tank missiles, 1,000 shoulder-mounted javelin missiles, and radar-targeting missiles. "These capabilities are carefully calibrated to make the most difference on the battlefield and strengthen Ukraine's position at the negotiating table," Secretary of State Antony Blinken said.

Russian state-owned fuel company Gazprom said Friday it will shut down the Nord Stream 1 pipeline—which supplies gas to Europe—for three days of maintenance beginning August 31 before restarting operations at 20 percent flow. Gazprom has previously blamed maintenance hiccups for reduced flow, though European officials believe the reduction is an attempt to punish Germany and others for sanctions over the war in Ukraine. Officials worry Gazprom will not resume operations at all, pressuring Europe as it prepares for fuel shortages this winter.

Daria Dugina—the daughter of Alexander Dugin, a Russian nationalist whose philosophies have at times been cited as a basis for President Vladimir Putin's invasion of Ukraine—was killed over the weekend when a car she was driving exploded outside of Moscow. She was with her father earlier in the day, and the car reportedly belonged to the elder Dugin, leading many to speculate he may have been the intended target. Top Ukrainian officials have denied any involvement in the attack—and some suspect a potential false flag—but Russian commentators and officials have cited Dugina's death in calling for retaliation against Kyiv.
Get every newsletter and all of The Dispatch. Support quality, fact-based journalism.
Start Your Free Trial
ALREADY A PAID SUBSCRIBER? SIGN IN