The Morning Dispatch: Racing to Arm Ukraine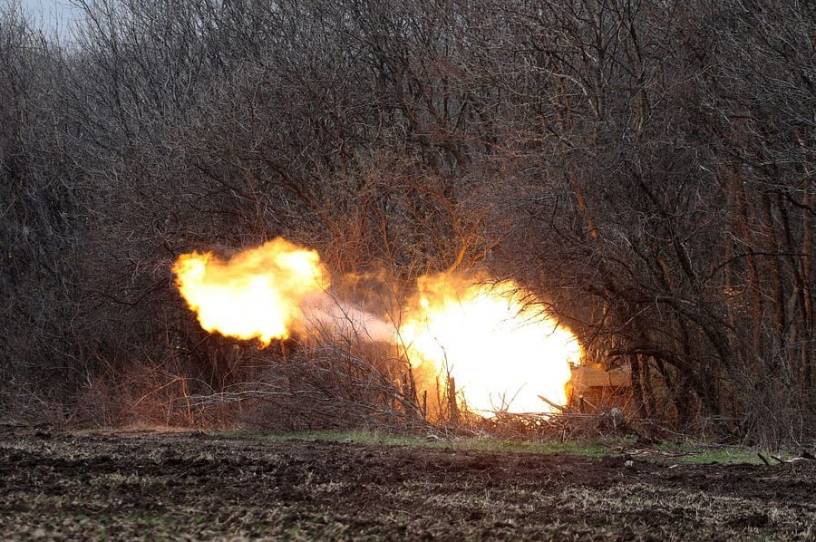 Happy Monday! After a three-year hiatus, Barry—the best show on television—returned with a bang last night. It's perfect for helping you forget the Bulls lost two playoff games to the Bucks over the weekend by a combined 54 points!
Quick Hits: Today's Top Stories
French President Emmanuel Macron was reelected on Sunday, defeating right-wing challenger Marine Le Pen with a projected 58.5 percent of the vote. Le Pen conceded defeat, but pointed to her improved performance (34 percent in 2017, 41.5 percent in 2022) as signs that there are "winds of change afoot" and vowed her party would campaign vigorously in June's legislative elections. In his victory speech, Macron acknowledged the "anger" of Le Pen's voters and promised "nobody will be left by the wayside" in his second, five-year term.

Secretary of State Antony Blinken and Secretary of Defense Lloyd Austin met with Ukrainian President Volodymyr Zelensky on Sunday, according to a Zelensky advisor, becoming the first high-ranking Biden administration officials to travel to Kyiv since Russia's invasion began in late February.

The number of COVID-19 deaths in Shanghai reported by the Chinese Communist Party tripled from Friday to Saturday, and public health officials have reportedly begun erecting metal fences around "sealed" areas to ensure residents potentially exposed to the virus do not leave their homes. The COVID-19 situation in Beijing, meanwhile, is "urgent and serious," according to Cai Qi, the city's Communist Party chief. Residents of China's capital city have begun stockpiling food in preparation for a Shanghai-like lockdown.