The Morning Dispatch: The Upcoming SCOTUS Term Is Going to Be Nuts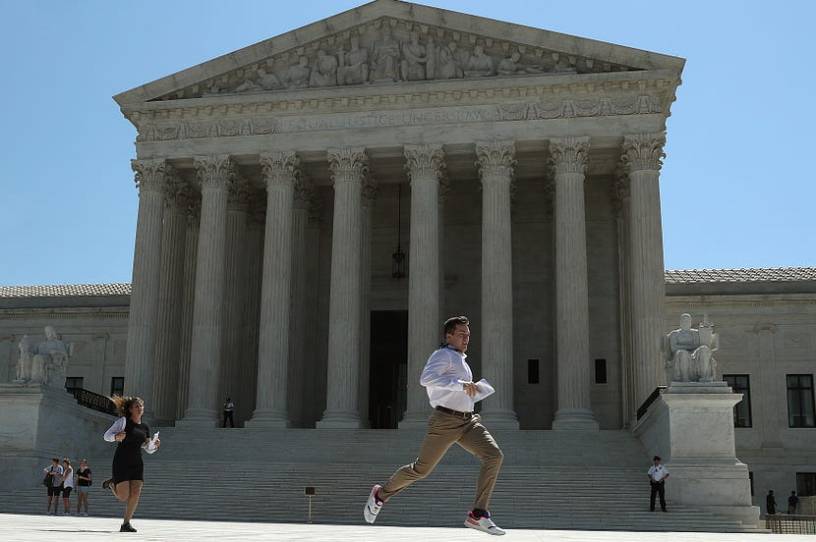 Happy Monday! We are on strict orders from the boss to not mention last night's NFC championship game. So, again, we will not be mentioning that the Packers were losing to the 49ers 27-0 at halftime. You'll have to check a different morning newsletter for updates on the Packers' 37-20 loss to the 49ers. Sorry for any inconvenience. (Editor's Note: The 8-8 Chicago Bears watched the NFC Championship from home. Again. Patrick Mahomes, the NFL MVP quarterback the Bears  passed over to select Mitch Trubisky, is headed to Miami for the Super Bowl.)
Quick Hits: What You Need to Know
With President Trump's impeachment trial set to begin tomorrow, the White House's legal team is set. In addition to White House counsel Pat Cipollone and Jay Sekulow, constitutional law professor Alan Dershowitz (in a limited role) and former independent counsel Ken Starr will be arguing on behalf of President Trump. Robert Ray, Jane Raskin, Pam Bondi, and Eric Herschmann have joined the team as well. 

Secretary of State Mike Pompeo said the State Department will look into allegations of an effort to surveil Marie Yovanovitch, the former U.S. ambassador to Ukraine who was ousted from her post last year. Pompeo said he was unaware of any such surveillance.

Chris Collins, former Republican congressman from New York and an early supporter of Donald Trump, was sentenced to 26 months in jail after pleading guilty to insider trading charges.