Stirewaltisms: Dems' Shift on Crime Deeper Than Just Midterm Woes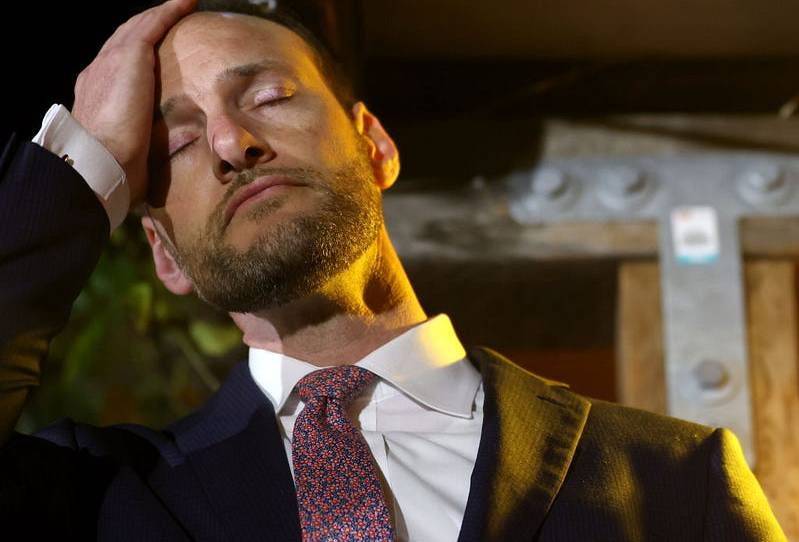 DEMS' SHIFT ON CRIME DEEPER THAN JUST MIDTERM WOES
Rep. Susie Lee of Nevada is one of the most vulnerable House Democrats in the country. Her suburban and rural district, which grips Las Vegas from the south and west like a monkey wrench, has flipped back and forth between the parties repeatedly since it was created in 2002.

She's got a challenger to her left in Tuesday's Nevada primary, but her real concern is November. Five Republicans, including frontrunner April Becker, are running to take her on in what will certainly be a costly, brutal general election campaign. As she gets ready for the fight of her political life, Lee is trying to shore up her stance on the issue that multiplied Democrats' miseries this year: crime.

At a meeting with police officers last week, Lee wasted no time in getting her tough-on-crime bona fides on the table. "I always open these up and say I do not want to defund the police," she said. "And in fact have voted multiple times to increase funding to police departments."
It's a far cry from two years ago when, in the wake of George Floyd's murder by a Minneapolis police officer on May 25, 2020, Democrats united against police brutality and considered some radical suggestions for its elimination. In San Francisco, voters had already backed a radical change in law enforcement the previous year, electing Chesa Boudin as district attorney. Boudin's win was part of an overall effort backed by deep-pocketed progressive donors to force change on the local level, and in the aftermath of Floyd's murder, he saw enormous opportunity to install tough-on-cops prosecutors nationwide.

"What has changed in the last couple of weeks is people who were otherwise uninterested in political or criminal justice issues are saying 'How can I help, where can I donate money or time?'" Boudin told Politico in the heady days of June 2020. But after two years of rising crime rates and vagrant camps in big cities from coast to coast, Democrats seem to have had enough. Boudin got bounced Tuesday in a recall election in a city where Dems took 85 percent of the vote in 2020. Down in Los Angeles the two top finishers in the mayoral race, both Democrats, ran on fighting crime and reducing vagrancy. 
The day after, President Joe Biden put an exclamation point on it: "The voters sent a clear message last night: Both parties ought to step up and do something about crime, as well as gun violence."

Crime and vagrancy, though, are only part of Democrats' frustration with their party's embrace of social justice at the apparent cost of practical, effective governance. In February of this year, San Francisco voters ousted three members of the local school board over their decision to take time renaming schools for social justice figures (a move the board later abandoned) instead of trying to get schools reopened during the pandemic.

We tend to see crime as a red-blue issue: Republicans run on law and order, while Democrats oppose tough police tactics. And certainly, part of the shift in the Democratic Party is driven by self-interest and the prospect of a November wipeout. Lee's enthusiasm for police power in a suburban district in a swing state can easily be understood as a flight to safety. But that misses what's going on underneath. Democrats are moving on this issue even without the threat of Republican gains.

New York Mayor Eric Adams kicked things off for tough-on-crime crusaders in the bluest parts of America, but the trend continues. Maryland's Democratic gubernatorial primary is showing all the same signs that city-dwelling Democrats are ready for law and order again.
---
Holy croakano! We welcome your feedback, so please email us with your tips, corrections, reactions, amplifications, etc. at STIREWALTISMS@THEDISPATCH.COM. If you'd like to be considered for publication, please include your real name and hometown. If you don't want your comments to be made public, please specify.
Get every newsletter and all of The Dispatch. Support quality, fact-based journalism.
Get Started
ALREADY HAVE AN ACCOUNT? SIGN IN