Stirewaltisms: What the Heck Are Democrats Going to Run On?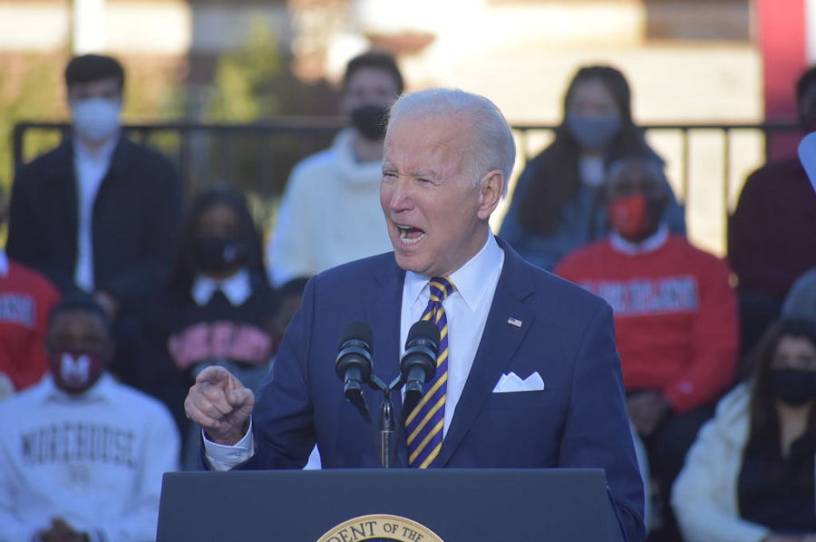 WHAT IN THE HECK ARE DEMOCRATS GOING TO RUN ON?
President Biden went to Georgia, the state that is home to the most vulnerable Democratic Senate incumbent and the state that Biden won by the narrowest margin in 2020, to kick off his renewed push for a federal election law overhaul. But the state was also home to the late John Lewis, a civil rights icon and longtime congressman, to whose memory the legislation is dedicated.
Is Biden being cynical in pushing legislation that is doomed in the Senate as a means to inflame the Democratic base, particularly black voters, ahead of midterms? Is the hope that the inevitable defeat of the legislation will spur further outrage and focus anger on Senate Republicans and away from Biden? Or is Biden sincere? Maybe he believes that this issue is desperately urgent for Democrats in Washington to address, even if failure is certain—as the head of the NAACP put it, without the legislation, "America may soon be unrecognizable." 
Maybe Biden really does believe that opposing the bills puts one on the same side as Jefferson Davis. But the fact that the legislation is explicitly being used to pressure Democratic senators to change their votes on rolling back the 60-vote threshold for legislation in the upper chamber suggests at least a little cynicism is at work. Whatever combination of the two impulses are at work in the decision by the White House to, forgive me, "go all in," on voting legislation and the legislative filibuster, as a political gambit to start a midterm election year, it's the pits.
You're out of free articles
Create an account to unlock 1 more articles