The Sweep: Cuomo Out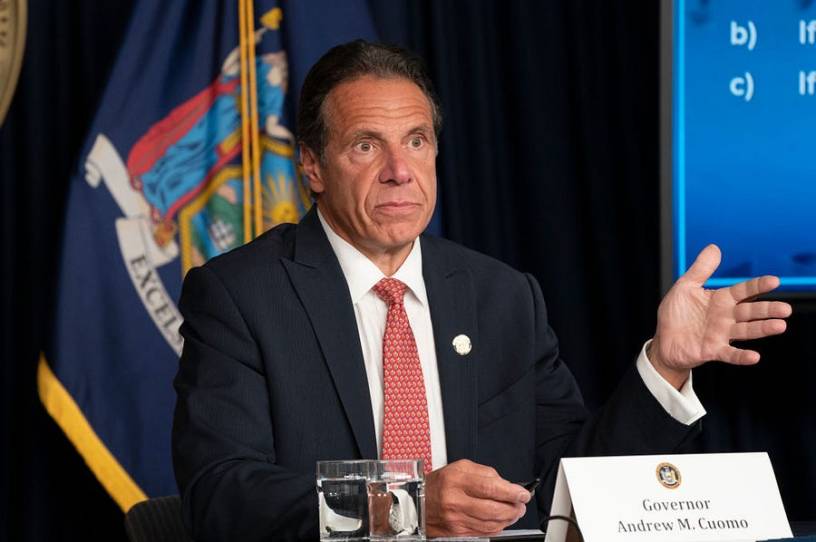 After that long 2024 candidate interlude, we are back to regularly scheduled programming. Let's get to work.
Campaign Quick Hits
Empire State of Mind: Let's start things off with the freshest news hot off the political presses: New York Governor Andrew Cuomo announced earlier today he would resign from office after an independent investigation substantiated multiple allegations of sexual harassment and retaliation against him. Word was that he desperately wanted the fourth term his father never got after he lost to Republican George Pataki in 1994; instead, Cuomo-the-Younger's tenure will end two weeks from today, in the middle of his third term. Once his resignation becomes effective, Lt. Gov. Kathy Hochul will take over, becoming New York's first female governor. That will also put her in the catbird seat as the incumbent with a year's worth of publicity along the way. New York has had just six governors since 1975 (and that includes Eliot Spitzer who served for just over one year and David Patterson who finished Spitzer's term), meaning that there are a lot of ambitious people who have been waiting for their chance. Potential pols that are reportedly mulling a 2022 run over include soon-to-be former NYC Mayor Bill de Blasio, Senator Kirsten Gillibrand, and even Hillary Clinton. Not to mention Attorney General Letitia James, who published the report that took down Cuomo in the first place. 
Vaccine Campaign Mandate: The campaign for Virginia gubernatorial candidate Terry McAuliffe announced this week that they would be requiring all campaign staff to be vaccinated as a condition of employment. A smart, no downside move for them. McAuliffe's Republican opponent, Glenn Youngkin, inevitably gets asked if he's following suit. This leaves him with two choices. He could follow suit, alienating some potential supporters in the anti-vax-mandate MAGA base and failing to distinguish himself from McAuliffe. Or he could explain to suburban DC voters why he doesn't think his staff that is out interacting with people all day should be vaccinated—voters that he desperately needs to do well with to have any chance of beating McAuliffe. So which one did Youngkin go with?
From the Youngkin campaign: "If Terry McAuliffe gets the chance, he will shut down our economy, close small businesses, and deny Virginians the right to make their own health care decisions. As Glenn has said, he made the choice to get vaccinated himself and he encourages people to get the vaccine, but it should be left to the individual to make the decision."