The Sweep: Was Trump Good for the GOP?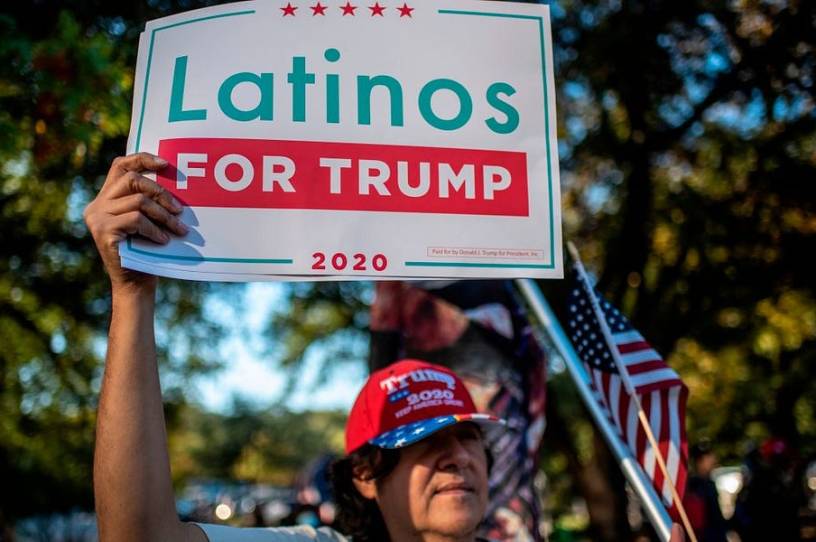 Campaign Quick Hits
Redistricting Reality Bites: Republicans need only five seats to flip the House of Representatives. And the results of the census are expected to create 10 new congressional seats. Of the 10, eight will most likely be in GOP-controlled states—one in North Carolina, Arizona, and Montana, two in Florida, and three in Texas. With some decent map-drawing that isn't enjoined by a court, Republicans could pick up five or six seats just for showing up. On the other hand, "six of the 10 House Republicans who voted to impeach Trump are from states expected to lose congressional seats." And the former president is taking the opportunity to lobby for those districts to be cannibalized by neighboring Trump-loyal Republicans or even Democrats, resulting in a net loss of six GOP-held seats. If the former president gets his way, it could make reapportionment a wash (or even a net loss) for Republicans and it will also mean six fewer Trump-skeptical voices in the GOP House caucus.
Ohio Is For Lovers: After Sen. Rob Portman announced his retirement in January, the next class of Senate wannabes wasted no time staking out their turf. The first to jump in the race was Josh Mandel, the former state treasurer, who first ran for Senate in 2012 and lost by 6 points to the incumbent, Sherrod Brown. In his first fundraising email he touted that he was "President Trump's #1 ally in Ohio," promises to keep "fighting RINO's and establishment politicians," and that he is "AGAINST the radical Left's attempts to destroy our nation." Most recently, he confirmed on Twitter that "America was founded & grew strong on a bedrock of Judeo-Christian values Flag of United States; Not radical Muslim values." Some are quick to point out when the word "ambition" is used as a weapon against female candidates (and it is!), but I would wager that it is a word that will be included in every profile of Mandel. The big money on the right, however, has a different horse: This week, former Trump-backers—tech billionaire Peter Thiel and the Mercer family—donated millions to a super PAC supporting Hillbilly Elegy author J.D. Vance in the race.
How to Lose a Governor's Race in 10 Months: Y'all, I try to keep an unbiased, non-partisan voice in this newsletter but I cannot contain my excitement at the prospect of Matthew McConaughey throwing his 10-gallon hat into the Texas gubernatorial race. On the one hand, we have a perfectly respectable history of sending actors to governors' mansions (Ronald Reagan, Arnold Schwarzenegger, even …  Jesse Ventura!) but this is the post-Trump era and the whole tenor of celebrity-as-politician has changed. Megan Markle, the erstwhile Duchess of Sussex, is supposedly (note: The sourcing on this could charitably be described as 'thin') considering a run for presiden t… of America. And Dwayne Johnson said last month that he "would consider a presidential run in the future if that's what the people wanted." But back to that guy from the Lincoln car commercials: He has a lot of history with the state. At the moment, it's hard to say whether his current toe-dipping is more about getting some free publicity for his "We're Texas" virtual concert and fundraiser on March 21, which will feature lots of other great Texans like Willie Nelson, Don Henley, Gary Clark Jr., Miranda Lambert, Lyle Lovett, George Strait, Leon Bridges, Kelly Clarkson, and Texas-raised Post Malone. Or whether he just wants to find a new use for his famous tagline and run against the "alt-right, alt-right, alt-right."
2024 Watch—Rubio Edition: While GOP Sens. Tom Cotton, Ted Cruz, and Josh Hawley have been dominating the 2024 headlines, Sen. Marco Rubio is trying to find a lane of his very own. Last week, Rubio made "wait, Republicans are in favor of what now?" headlines when he "voiced his support for a union-organizing drive at an Amazon.com Inc. warehouse in Alabama, accusing the e-commerce giant of waging a culture war that hurts its workers and the economy." Republicans as the party of union workers fits quite comfortably with the rhetoric of the post-Trump GOP but quite uncomfortably with the decades of right-to-work legislation that Republicans have been pushing at the state level and conservative legal groups that have been chipping away at union rights.  (Some of these folks are literally arguing another case at the Supreme Court next week.)