Congress Examines Compensation for College Athletes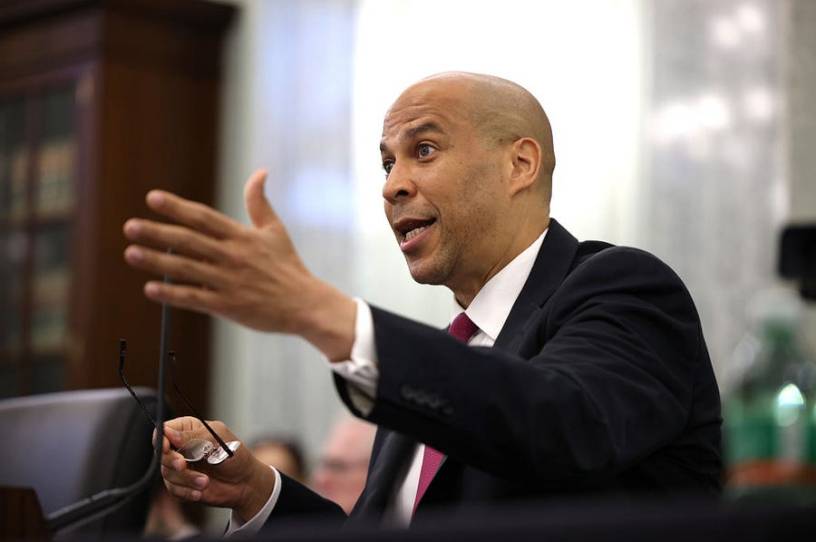 Good morning. Infrastructure talks were a bit chaotic this week: One set of negotiations failed and another group of senators cobbled together a different plan, but the path forward remains uncertain. Police reform negotiations are proceeding, but a deal isn't here yet, and stakeholders and members are already airing grievances with potential legislative text. I thought we'd look into a different topic members of Congress are considering these days—one that many Americans haven't been following as closely but has the potential to redefine college sports as we know it.
Senators Debate Name, Image, and Likeness Laws
At a Senate hearing this week, a panel of witnesses was unanimous on this point: College athletes should be able to profit from third-party uses of their name, image, and likeness. But the experts weren't in agreement on what key details of federal legislation on the issue should look like—or if it should exist at all.
A slew of states have recently passed laws, six of which are set to go into effect as soon as July of this year, that will empower student athletes to enter into name, image, and likeness (NIL) agreements with third parties without being punished by their schools or the NCAA. These could include lucrative advertising deals for well-known players, opportunities to earn revenue from social media posts, smaller contracts with local businesses, or simply the ability to host athletic camps for kids in their hometowns. It doesn't mean the colleges and universities will be paying athletes—the laws are limited to third-party deals. But it will change the face of college sports and rectify, at least for some students, what members of both parties view as an unfair system under current NCAA rules. 
College athletes are expected to expend a great deal of time and energy in training, games, and meetings, making it difficult to balance their course load. Even more difficult under such a rigorous schedule is earning money at a job while in college. The ability to strike third-party deals would not only greatly benefit the most famous players, but it would also open doors for those who are struggling to stay afloat and need opportunities to make money. Proponents of the changes note that other students don't face similar barriers to earning a living while in school. Students who are musicians can sign record deals and artists can sell paintings without fear of losing their scholarships or becoming ineligible for other school activities. Only athletes face such a strict set of rules against earning money while playing in college.