Down Goes Jordan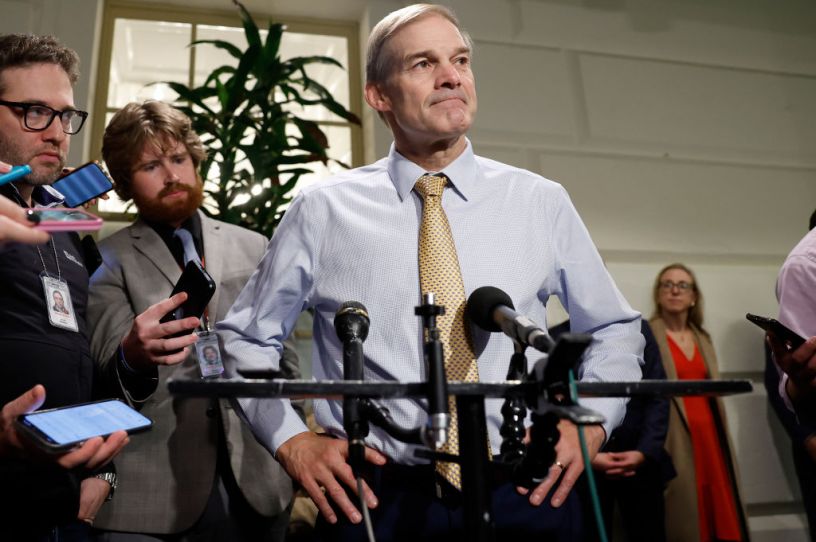 U.S. Rep. Jim Jordan speaks to the media as he leaves a closed-door House Republican meeting at the U.S. Capitol on October 20, 2023 in Washington, D.C. (Photo by Anna Moneymaker/Getty Images)
Hello and welcome to a late edition of Uphill. Between nonstop news developments and my toddler's fun case of hand, foot, and mouth disease, it's been a bit of a rough week.
It's also been rough for House Republicans, who still show no signs of being capable of governing.
Some of them aren't interested in governing at all, which is nothing new. Over the past decade, the conference has overseen multiple government shutdowns, several debt ceiling near-misses, frequent leadership turnover, and an attempt to reject lawful election results to keep their party in power. Not a stellar track record.
But the GOP conference's current dysfunction is soaring to new heights. Rep. Jim Jordan, a far-right Fox News fixture and ally of former President Donald Trump, failed his third attempt to win the speakership on Friday morning, securing just 194 votes—well short of what he needed and his worst showing yet. After giving the Ohio Republican a week to make his case, most of the GOP conference decided they'd had enough, reportedly voting 112-86 in an internal conference meeting to remove Jordan as the party's candidate for speaker.