The Bipartisan Infrastructure Tightrope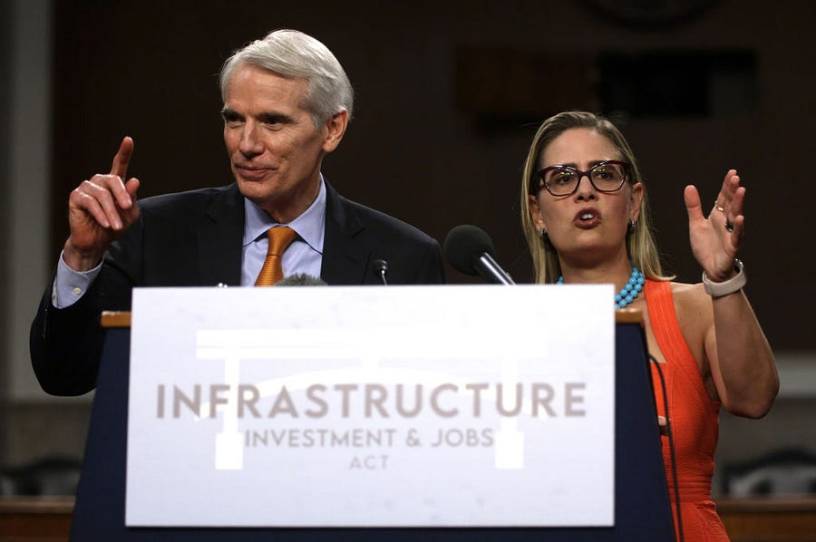 Happy Friday! Let's get to the news. 
Another Hurdle Cleared in Senate Infrastructure Deal
In the fairy tale, the boy who cried wolf eventually got eaten after one too many false alarms. But after weeks of negotiations and many false starts, the senators who cried "infrastructure deal!" are on track to have a happier ending. 
"We have reached agreement on the major issues," Sen. Rob Portman told reporters outside of Minority Leader Mitch McConnell's office on Wednesday. He was flanked by the other key Republicans who have worked on the bill—Sens. Bill Cassidy, Susan Collins, Lisa Murkowski, and Mitt Romney. 
The Democratic side, helmed by Sen. Kyrsten Sinema, also included Sens. Joe Manchin, Jeanne Shaheen, Mark Warner, and Jon Tester. The group—referred to as the "G-10" senators on the Hill—worked tirelessly to come to a deal in recent weeks, sometimes working past midnight.