When Will the People's House Open?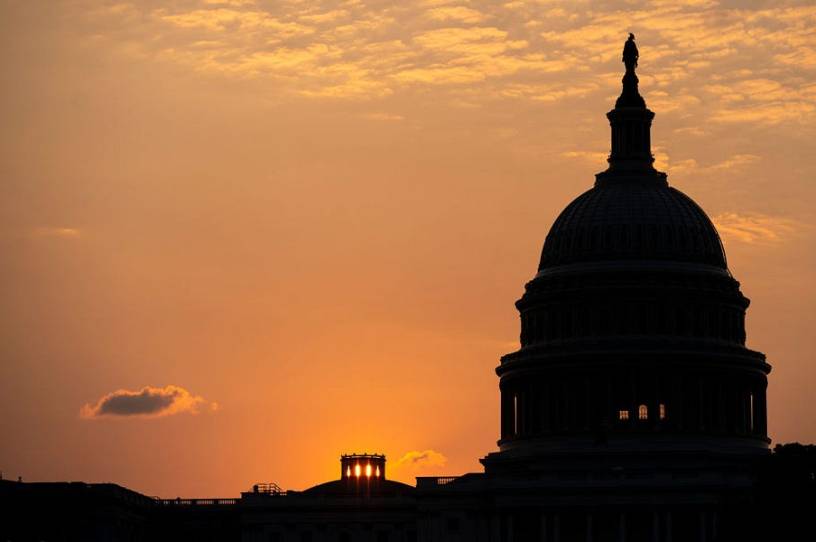 In early January, I went on a walk around the Capitol with my baby. It wasn't too cold outside, and families visiting from all over the world were enjoying the weather and wandering the National Mall. I took a break to drink some water outside the U.S. Botanic Garden, a massive greenhouse, filled with beautiful plants. It's an absolute delight. (My mom and I went together in the summer of 2019, and she still talks about it.) From where I was sitting, I watched as family after family approached the doors to enter and walked away dismayed when they realized it was closed.
The Botanic Garden has been closed to the public for nearly two years amid the coronavirus pandemic—a closure undeterred by the existence of effective vaccines. Those wondering when it might reopen, as many of the nearby Smithsonian museums have, won't find any clear answers on the garden's website. That's because it is part of the Capitol campus, subject to the ongoing broad closures directed by the House and Senate sergeants-at-arms. The Capitol itself, which houses the branch of federal government closest to the American people, has been largely shuttered to tours throughout the pandemic, with office buildings that in the past have been open to the public closed as well.
While it made sense to close the complex before vaccines became available—and later as repairs were conducted and security officials reshaped their procedures in the aftermath of the January 6 attack on the Capitol—the ongoing lockdown is drawing renewed criticism as the recent Omicron surge wanes. For months, Republicans have supported reopening the complex, but Democrats have been cautious. Now, momentum is growing among Democrats to ease restrictions and allow the public back into the building.
"This place belongs to the people; they should be able to be here," Rep. Dan Kildee, a Michigan Democrat, told Scott Wong of NBC News last week.