Trump's Wish to End the 'Endless Wars' Denies Reality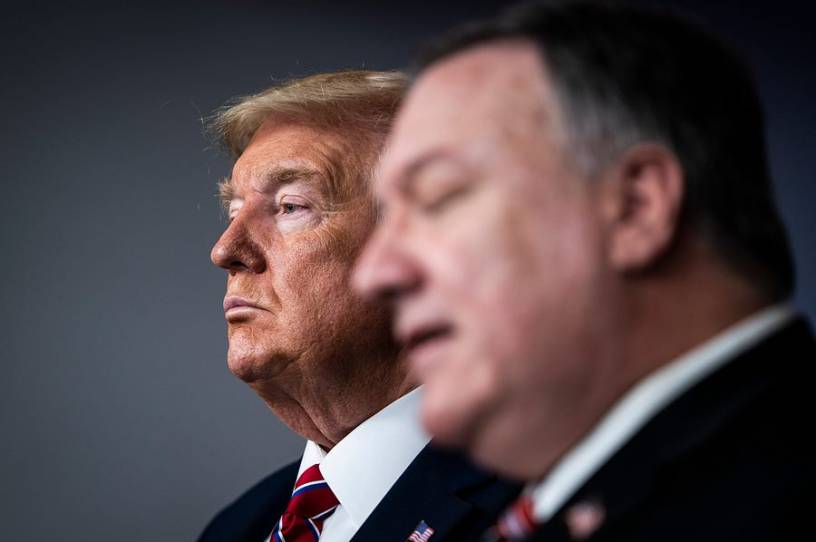 During an interview with Tom Friedman of the New York Times, President-elect Joe Biden briefly discussed his incoming administration's priorities. Their conversation understandably focused on the coronavirus pandemic, its effects on the domestic economy, and the challenges posed by the Chinese Communist Party (CCP). Still, there was not a single word on what many now call the "endless wars"—that is, America's post-9/11 effort to contain and disrupt the terrorists of ISIS and al-Qaeda, as well as their allies. 
The outgoing Trump administration hasn't ignored this issue. In the closing days of his administration, President Trump and his loyalists are taking steps to limit America's involvement even further. As I've written previously, the days of large-scale counterinsurgency efforts are long over. President Trump inherited a much smaller U.S. military footprint from President Obama than the one President Bush bequeathed to Obama. Today, that footprint is even smaller, with fewer than than 10,000 U.S. servicemembers stationed in Afghanistan, Iraq, and Syria, plus another small contingent in Africa. If Trump has his way, there will be even fewer troops stationed in these theaters by the time Biden assumes office. And some key figures are pretending that the jihadist threat has been all but eliminated. This, simply put, isn't true.  
On Monday, Christopher P. Maier, who led the Pentagon's Defeat ISIS Task Force since March 2017, was forced to resign from his post. Maier was told that his services were no longer needed. Why? According to the New York Times, a White House appointee informed Maier that the U.S. "had won that war and that his office had been disbanded." 
But ISIS hasn't been vanquished. The group has lost its territorial caliphate—a major blow for its cause. Yet, the jihadists fight on as insurgents. As the Department of Defense's Office of Inspector General reported in early November, ISIS continues "to wage a low-level insurgency in both" Iraq and Syria, "operating mainly in rural areas and targeting mainly security forces with small arms and improvised explosive devises." At the zenith of its power, the jihadists controlled contiguous territory the size of Great Britain., and it may be the case that ISIS is incapable of seizing as much ground as it once did. But that doesn't mean it couldn't recapture some ground in the future. U.S. CENTCOM Commander General Kenneth F. McKenzie Jr. has warned "that ISIS could regain territory in a short time if there is a decrease in counterterrorism pressure."