Was Nixon Wrong About China?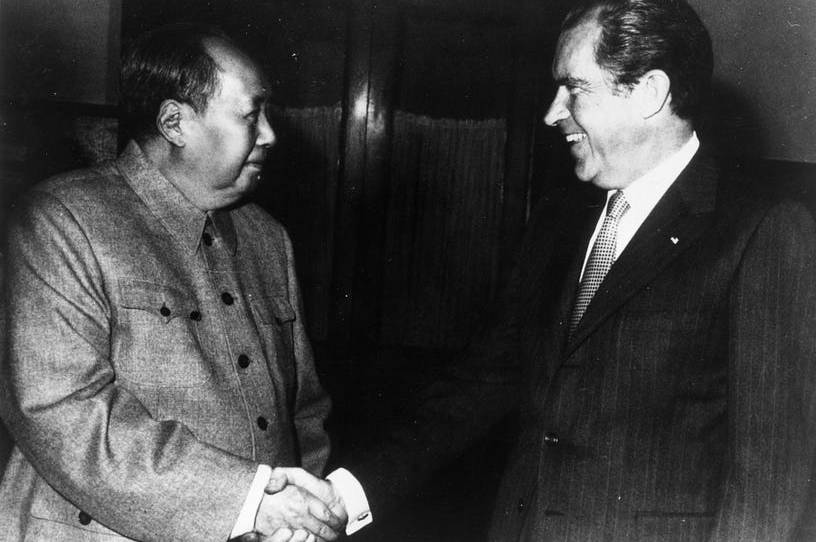 Speaking at the Richard Nixon Presidential Library and Museum in Yorba Linda, California, on July 23, Secretary of State Mike Pompeo attempted a difficult balancing act. On the one hand, Pompeo repudiated more than four decades of American policy toward China. Pompeo argued that the days of the U.S. holding out hope for political liberalization was over. And he called on free nations around the world to lock arms against the Chinese Communist Party's (CCP) various schemes and threats.   
On the other hand, Pompeo said he did not want to "seem too eager to tear down President Nixon's legacy."  While Nixon's presidency ended in disgrace, he is still widely considered something of a foreign policy success—the man who initiated America's great opening to China. Pompeo didn't want to directly undermine Nixon's supposed accomplishment. "I want to be clear that he did what he believed was best for the American people at the time, and he may well have been right," Pompeo said of Nixon's diplomacy with the Chinese. 
Pompeo's use of the word "may" was telling. Maybe Nixon was right—or maybe he wasn't. Given the substance of his speech, it is quite possible that Pompeo thinks Nixon was wrong. 
More than any other Trump administration official, Pompeo has confronted the new, unintentional reality bequeathed by the opening of America's relations with China:  an aggressive, totalitarian Chinese regime that has benefited greatly from American naivete. And he outlined the various ways in which he and others in the administration have tackled the CCP's menacing agenda. The U.S. government has countered Chinese aggression everywhere from the South China Sea to Texas. "Just this week, we announced the closure of the Chinese consulate in Houston because it was a hub of spying and intellectual property theft," Pompeo said to applause from the audience. 
Get every newsletter and all of The Dispatch. Support quality, fact-based journalism.
Start Your Free Trial
ALREADY A PAID SUBSCRIBER? SIGN IN