A Draconian Constitution?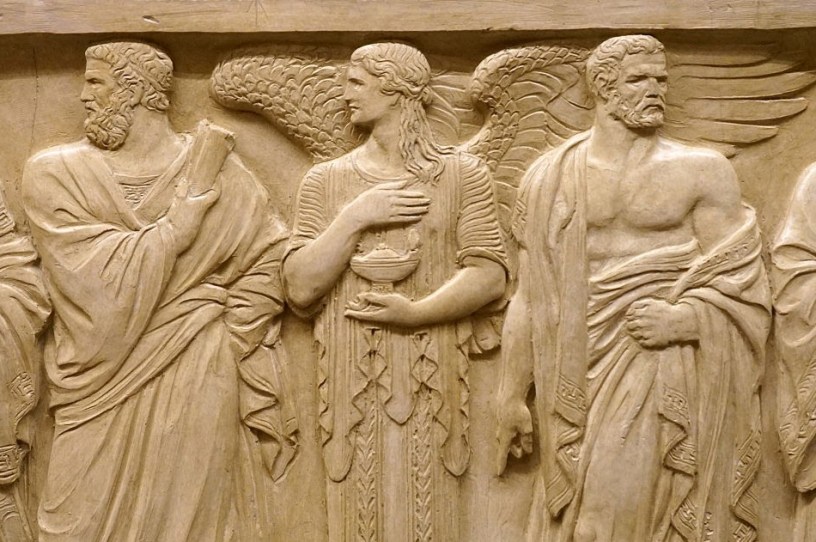 Relief depicting the figure of Solon and a representation of the Light of Wisdom. At the right is Draco. U.S. Supreme Court, Washington D.C. (Photo by: Universal History Archive/Universal Images Group/Getty Images)
Spare a charitable thought for Draco, the Athenian lawmaker whose reputation resides almost exclusively within his unhappy eponymous adjective: draconian.
He meant well.
Draco was in a sense the real father (the possibly fictitious real father, if that makes any sense) of Greek democracy: Before he set down what is known as the Draconian constitution, the Athenians had no written law. The law they had took the form of an oral tradition, which was easily manipulated by the powerful at the expense of the vulnerable. This led inevitably to class conflict and communal conflict along with endless blood feuds, and so the people of Athens commissioned Draco to develop a body of laws that would be written down and published (in the literal sense of "make public"—posted in an accessible common place) so that every literate Athenian could consult the law and understand what his duties and privileges were under that law.
It is a testament to the power of the written word that so many societies remember (if only in legend) and honor their great lawgiver: Hammurabi, Moses, the decemviri who set down the first Roman law in the Twelve Tables. How in the heck Teddy Roosevelt ended up on Mount Rushmore instead of James Madison is a mystery.
Get every newsletter and all of The Dispatch. Support quality, fact-based journalism.
Start Your Free Trial
ALREADY A PAID SUBSCRIBER? SIGN IN