Our Best Stuff From the Week That April Finally Ended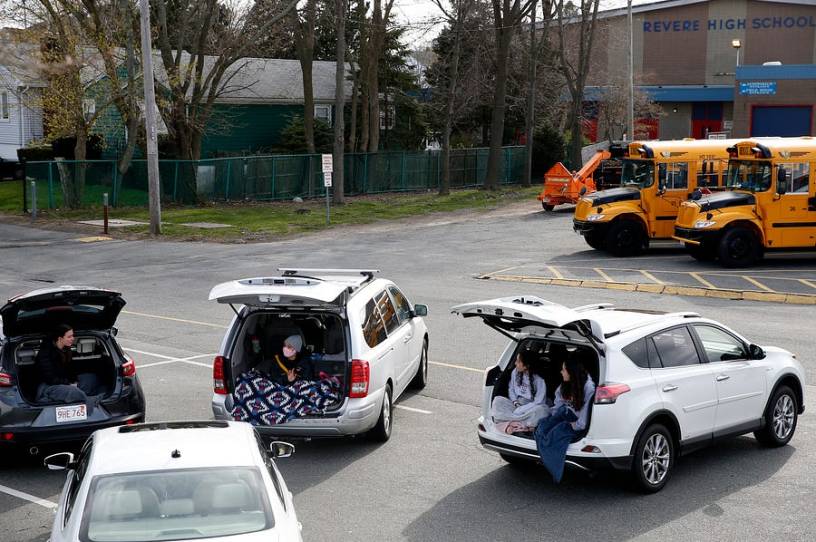 We all agree we won't miss April, right? It lasted for what felt like 100 days. When the month started, empty parking lots and quiet streets still seemed eerie. Now they are normal. Way fewer of us had gray hair—or so our friends thought. By now, almost every jigsaw puzzle in America has been completed, families have exhausted their enthusiasm for board games, and some of us have gotten to the end of Netflix.
May has many advantages over April—some extended good weather would lift our moods and let us trade the Monopoly board for hikes and bike rides—but, honestly, it doesn't seem like much will change for many of us. Even as businesses reopen gradually in some states, we should all keep social distancing, and we won't see big events taking place with crowds anytime soon. 
That means, of course, that many young people are missing out on cherished rites like prom, senior trips, and high school and college graduations. My own kids aren't quite old enough to be missing these milestones, but it's hard not to tear up a little when I see friends posting photos of their daughters in their prom dresses with nowhere to go, of athletes wearing uniforms for senior seasons that didn't happen, and so on. It's easy to say "it's just a dance" or "it's just a ceremony with some boring speeches," but they are rituals that so many of us got to take for granted.
A drive-in theater in our area has offered to host virtual commencement ceremonies for local high schools, playing a slideshow or video presentation of all the students while they watch from their cars. Facebook groups have sprung up where parents can post photos of their kids and someone "adopts" them, sending a letter or card and a small present. I've read the posts, and it's clear most parents are doing it not to get their kid a giant bag of candy or a T-shirt to the college they will attend, but for the chance to tell everyone about their child's accomplishments.