Our Best Stuff on Afghanistan, the COVID Economy, and J.D. Vance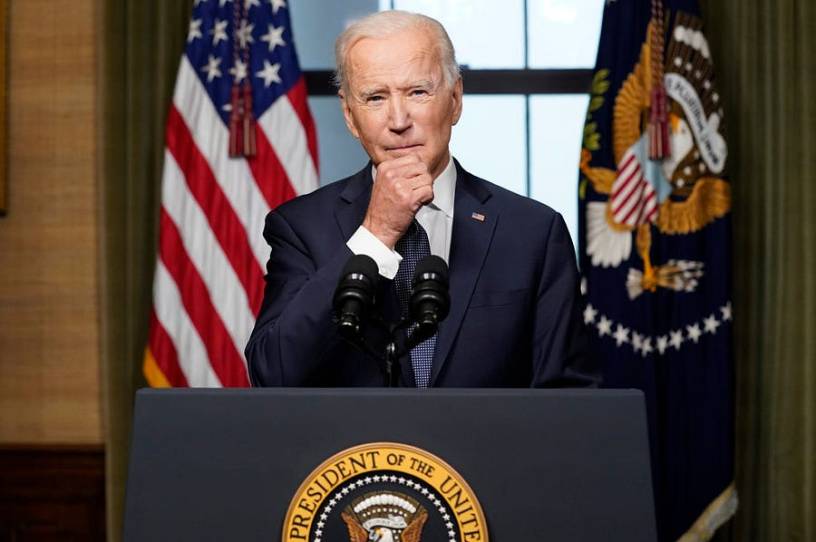 Happy Sunday! We had a real "I can't believe we're still doing this" moment this week in the Ohio bureau. Our youngest son turned 12, meaning he's now had two pandemic birthdays. It was certainly better than last year's—he went to school in person, he got to see his grandparents, and he played his first baseball game of the season. But it still feels like he's been cheated. 
What really bummed me out, though, is that I tried to think back on what his birthday was like a year ago, and … I had to turn to my Facebook memories and the camera roll on my phone. I remember the general vibe of those early months of the pandemic—the eeriness of empty highways and parking lots, the jokes about walking the dog six times a day, getting sucked into Tiger King. But a lot of the details kind of run together. Thankfully, the photos reminded me that I actually pulled out the KitchenAid mixer I got for Christmas a few years ago and Wilson and I baked his cake together. One of his presents was a party game, because we did try to have some family activity most nights. But I hated that I couldn't remember the specifics.  
Which is why I'm looking forward to being on the other side of this thing, for good. I'm at the age where, with my childbearing years barely even visible in the rearview mirror, I like to offer unsolicited advice to new and expectant parents. One thing I tell them is that, "It's OK. You'll forget the sleepless nights, the teething, the tantrums. It's like your brain has a self-defense mechanism." It's largely true, I think. And there are definitely a few similarities between being a new parent and living through a pandemic. Your world changes drastically and suddenly, you have to learn whole new ways of doing even basic tasks, and you can't go anywhere. But there's no doubt that while your brain might be trying to block out the unpleasantry, you forget some of the good stuff along the way. 
The pandemic and the upheaval it has wrought have exacted far heavier tolls than making us want to forget the last year, obviously. Lost lives, lost businesses and jobs, learning gaps. It's not crazy to think it contributed at least in part to the spike in murders and violent crime we are seeing. So it feels a little petty to complain about not remembering big days. But another tip I like to give to new parents is that "the days are long but the years are short." I touched on this a little last week when I wrote about taking our oldest on a college tour.  Even if you're proud to see them grow up, there are times you just want to go back when they were playing tee-ball or learning how to read. To think that a whole year was spent in a fog is frustrating.