Our Best Work From a Truly Ugly Week in America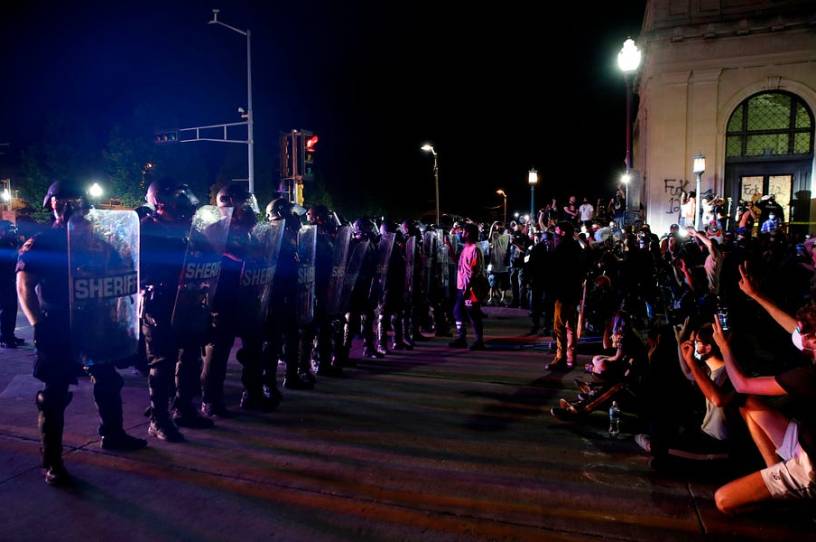 Back when protests first sprang up in response to George Floyd's death, I was actually a little optimistic. Let me explain. Even as riots and looting took place in Minneapolis and other large cities, peaceful demonstrations and marches were taking place in small towns and quiet suburbs all over the country. 
My hometown (Alliance, Ohio) was featured in national news stories for its successful protest. Our oldest son attended a Black Lives Matter rally and march in our suburb, and we live in a county where Donald Trump got 68 percent of the vote in 2016. Not only was it peaceful, the chief of police gave a heartfelt speech to the crowd, and thanked the organizers for helping increase his awareness. More people than I can count shared Dave Chappelle's 8:46 special. Occasionally, a fruitful and respectful conversation broke out on social media. It seemed like there was a glimmer of hope not only that we could make some headway on racism in America but that maybe people weren't quite as divided as we thought.
So much for all of that. Activists took advantage of sympathetic mayors in big cities, giving us the CHAZ/CHOP in Seattle (where protesters made demands about "defunding the police" behind blockades protected by armed civilians) and more than two months of nightly violence in Portland. As mayors became nervous about deploying police to maintain the peace, violent crime has increased.
The events of the past week were like a spark hitting the embers of a dying fire. The police shooting of Jacob Blake in Kenosha, Wisconsin, prompted a whole new round of protests, though news of such happenings being peaceful are sparse. Instead, we've seen protesters badgering diners at restaurants. We've seen looters destroy businesses owned by immigrants and minorities. And, worst of all, a teenager armed with a long rifle allegedly shot three people and killed two in Kenosha.