A Surprising Turn of the Tide in Ukraine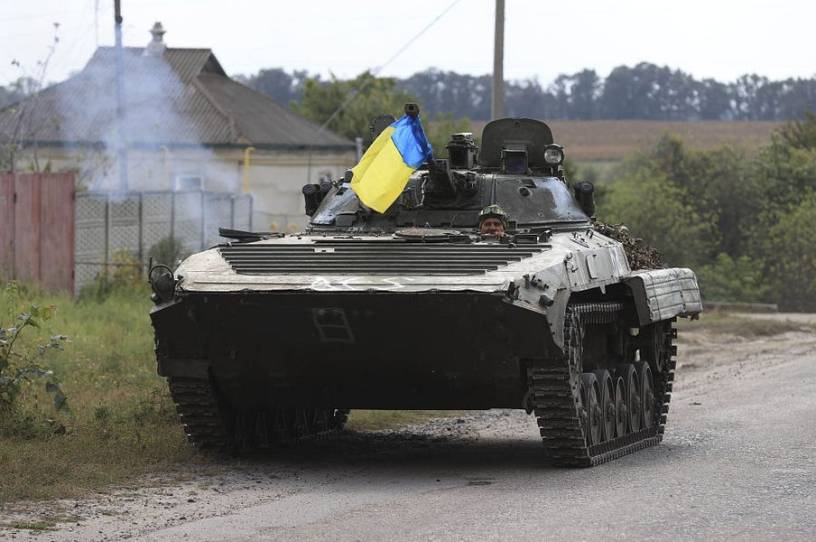 When the Russian effort to conquer the entirety of Donetsk oblast in eastern Ukraine sputtered to a halt six weeks ago, the focus on Ukraine turned toward the "southern counteroffensive" and the city of Kherson, the major Black Sea port on the west bank of the Dnipro River. The Ukrainian government reinforced this narrative. The Ukrainian army used newly acquired U.S. HIMARS and similar systems to strike the major bridges and lines of communication across the Dnipro, Russian railroad junctions, and ammunition depots. It attacked facilities in Crimea, driving Russian beachgoers to panicked flight. The Russian army rushed reinforcements to the area, even risking the entrapment of larger formations against the river.
Last week, the Ukrainian army began a widespread series of attacks along the width of the Kherson front, which runs more than 100 miles from Zaporizhzhia in the north to the southern suburbs of Kherson. In some spots, Ukrainian units crossed the Inhulets River, which flows roughly parallel to the Dnipro before joining it about 30 miles east of Kherson. More imaginative Western analysts thought they saw the beginnings of a "Kherson pocket" and the encirclement of multiple Russian divisions.
What they did not see—and, more importantly, the Russians did not see—was a second attack on another front. In the last few days, a large Ukrainian formation launched a substantial attack southeastward from the northeastern city of Kharkiv that threatens the Russians' position in the Donbas. The attack has completely wrong-footed the Russian army in the area, which had been thinned out to bolster the lines near Kherson. These units—low-quality and poorly trained—are showing signs of complete breakdown. At minimum, the local Russian command lacks either the manpower or the firepower to quickly restore a coherent defense.
As of this writing, the Ukrainians have penetrated Russian lines by 30 miles or more, liberating about 20 towns. It appears that the armored "spearhead" of the attack may have involved as few as 15 tanks, but these were supported by mechanized infantry and well-coordinated fires. But this is also a testament to how flimsy the Russian defense lines were and, almost certainly, how poorly trained and motivated the defenders were; one constant of the war has been videos of captured Russian positions that were badly designed, badly built, and full of filth—all hallmarks of indiscipline and sloppy fieldcraft.