Democrats' Pandemic Response Was a Series of Missed Opportunities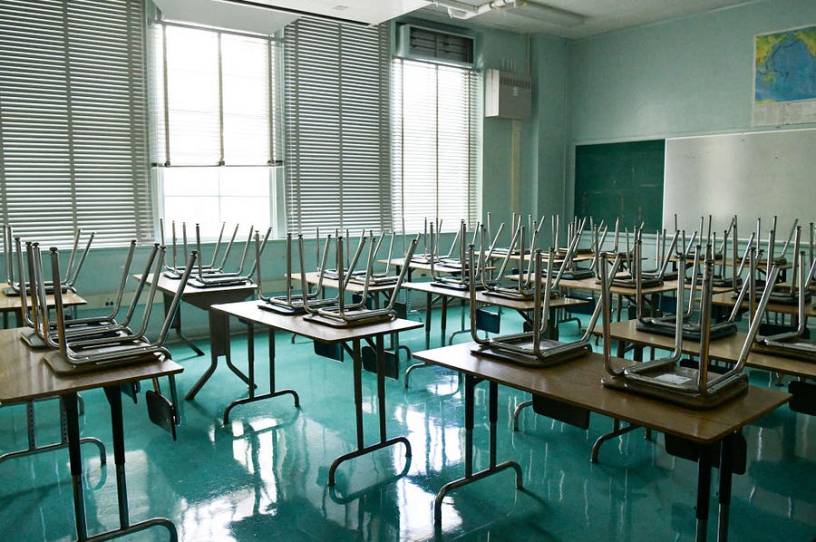 During the last two-thirds of 2020, progressive policymakers, misguided by mistaken claims of spiking hardship, pushed for unprecedented government assistance to families. Coming after extraordinary federal policy interventions in March and April, this additional assistance proved unnecessary to prevent hardship from rising above its all-time low pre-pandemic levels. With the availability of COVID vaccines and the promise of a spring thaw in COVID transmission, it should have been clear in early 2021 that it was time to prioritize a return to normalcy. 
Instead, Congress and the White House—now under unified Democratic control—continued its focus on increasing safety net spending, and together they seized a political opportunity to shift the country toward social democracy. In the process, progressive policymakers have blithely relegated a number of issues to secondary status, including vaccine messaging, availability of in-home COVID testing, withdrawal from Afghanistan, exploding deficits, inflationary pressures, clogged-up supply chains, and sluggish labor force participation. 
One particularly important casualty has been the prospects of children—especially poor children—for upward mobility. Since the early days of the pandemic, and especially in 2021, much of the left has single-mindedly focused on poverty and safety net benefits, assuming that reducing poverty is synonymous with expanding opportunity. That this assumption is unwarranted is apparent from long-term trends in poverty and mobility and from the disastrous learning losses experienced by children during the pandemic even as poverty rates have remained in check. It is an assumption embedded in what is perhaps the crowning achievement of progressive policymaking this year—a child allowance that will reduce poverty today but, like anti-poverty policies from an earlier era, threatens to hurt upward mobility in the long run.
We Have Reduced Child Poverty Dramatically Over the Long Run
While it is difficult to believe based on much of the political discourse, child poverty in the United States has never been lower than in 2021. The official child poverty rate was 16.1 percent in 2020, up from 14.4 percent in 2019. Otherwise, one must go all the way back to 1978 to find a rate as low as last year. However, the official rate has well-known flaws that have become more important over time. In particular, the official rate does not count non-cash benefits or refundable tax credits as income, and it does not take into account the long-term decline in taxes. In addition to the official measure, the Census Bureau publishes an annual "supplemental poverty measure" that addresses these shortcomings. By this metric, the child poverty rate was 9.7 percent in 2020—lower than in all of the previous 11 years for which the Census Bureau provides such estimates. Researchers at Columbia University have estimated what this supplemental measure would show going back to 1967, and they confirm that the 2020 poverty rate was lower than ever before. Their most recent monthly poverty estimates indicate that poverty in 2021 has been lower than in 2020.